Tuesday, December 31, 2019

Using 20/20 Vision in Your Financial New Year's Resolutions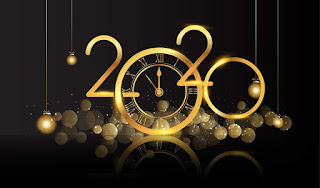 With 2020 around the corner, it's time to get into the New Year's Resolution spirit! But instead of doing typical goals, like losing weight and taking that well-need vacation, let our 20/20 vision help you set up some great financial resolutions for the New Year!





1. Cut Down Your Credit Card Usage

Tuesday, December 24, 2019

Tuesday, December 17, 2019

Friday, December 13, 2019

School Spotlight: Bentley Elementary Students Benefit with the Student-Run Credit Union and Junior Achievement Programs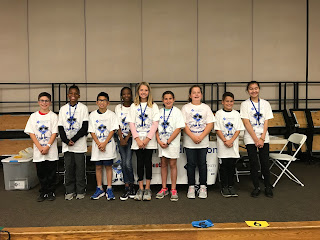 Bentley Elementary Student-Run Credit Union fall volunteers

Community Financial is proud to partner with Bentley Elementary in Canton for its thirteenth year in partnership.  Fifth grade students help to operate the Student-Run Credit Union and assist student members with money management skills.

Student volunteers are "hired" in September and work in shifts during the year.  Volunteers are taught job-related skills, such as professionalism, organization, and money handling.

Tuesday, December 10, 2019

Tuesday, December 3, 2019

Warming Hearts & Homes is Back. You Click. We Donate!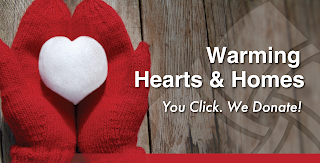 Community Financial Credit Union is excited to kick off the holiday season with the return of our 8th annual 

Warming Hearts & Homes

 charitable campaign! Throughout the month of December, Community Financial will donate up to $40,000* to local nonprofit organizations that provide heat, food, shelter and clothing to families in need.

During the winter months, cold weather puts extra strain on families, some of whom are forced to choose between paying utilities and putting food on the table. Community Financial remains dedicated to supporting the fight against cold and hunger in Michigan each winter.

Tuesday, November 26, 2019

What Are You Grateful For?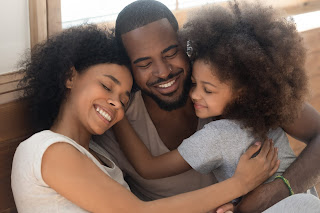 With Thanksgiving just around the corner, and National Gratitude Month in full swing, now is the perfect time to sit back and reflect on all of the things we're grateful for. At Community Financial, we're grateful for a lot of things: our friends, family members, the roofs over our heads and the amazing people we get to interact with each day through our work.

Tuesday, November 19, 2019

5 Scams to Avoid This Black Friday

Black Friday and Cyber Monday can be fun — but they can also put you at risk. Here are 5 scams to look out for as you brave the frenzied crowds while trying to snag the best deals after Thanksgiving.

Friday, November 15, 2019

School Spotlight: Celebrating Diverse Learners at Kennedy Elementary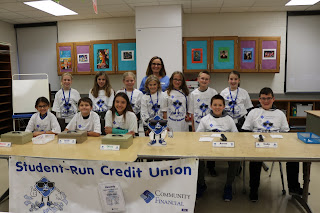 Education Partnership Coordinator, Amy Fava, with Kennedy
Elementary's Student-Run Credit Union fall volunteers.

Recognizing and celebrating how each student offers new and unique perspectives is important for any successful classroom.  The same applies to the Student-Run Credit Union program.  Community Financial believes in valuing diverse learners.  It is imperative that we work with teachers, parents, and students to understand each student as an individual with certain skills, personalities, cultural backgrounds, etc.




Education Partnership Coordinator, Amy Fava, strives to know each student volunteer and member personally at Kennedy Elementary in Livonia.  Amy works tirelessly with teachers and parents to address any accommodations students may need to be successful workers and savers at the school's Student-Run Credit Union.   

Tuesday, November 12, 2019

How Much Money Should I Keep in My Checking Account?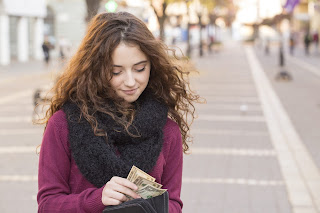 Most of us use our checking accounts on a daily basis. Every swipe of a debit card, every bill we pay, and every personal check we write takes money out of our checking account.




But how much money should we be keeping in these super convenient accounts? Let's find out.

Monday, November 11, 2019

9 Ways to Thank a Veteran This Veterans Day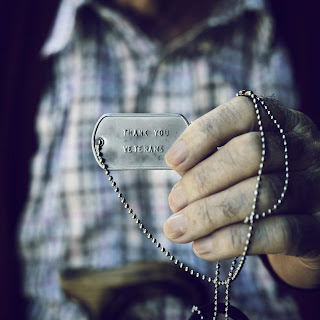 Take a few minutes to show your appreciation for our nation's veterans on November 11th, Veterans Day. There are so many ways to express your gratitude! Join Community Financial as we thank past and present military members this Veterans Day.

Tuesday, November 5, 2019

Thankful Thursdays are Back!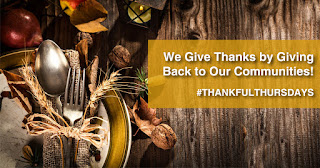 #ThankfulThursdays are back! November is

"National Gratitude Month"

and Community

Financial is so grateful for our members and the communities we serve. With the Thanksgiving season upon us, it's the perfect time of year to practice gratitude and appreciation for what we have around us.

To help spread our gratitude, we are bringing back our #ThankfulThursdays campaign. Every Thursday this November, we will make donations to local food initiatives in Michigan, helping those who help others. In total, we will donate $60,000 to help feed our communities!

Tuesday, October 29, 2019

Save Money by Dining In | Butternut Squash and Chicken Chili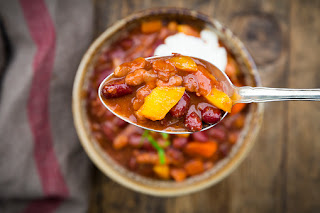 At Community Financial Credit Union, we believe financial wellness comes in many forms. One way to save money and keep yourself financially fit this fall is by dining in! Staying at home to cook is a great way to bond with friends and family while also saving money. So bring on the heat! This Butternut Squash and Chicken Chili is served with a real kick:

Yield: 4 servings

Hands-on prep time: 8 minutes

Cooking time: 25 minutes

Price per serving: $1.85

Tuesday, October 22, 2019

5 Apps to Download Before the Holiday Shopping Season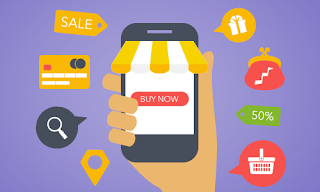 Before you start making your lists and checking them twice, check out our list of free apps that can help you save boatloads of money and stress this holiday season. It just may make holiday shopping fun again!

The Coupons App

Look up deals, coupons, and special online promo codes from over 100,000 retailers on this nifty, free app. You can also find thousands of exclusive deals and offers at local chains and restaurants; sign up for alerts so you can be the first to know when your favorite stores and eateries are holding sale events, and get calendar reminders when your saved coupons are about to expire. Sign up now to find out why millions of happy users have trusted The Coupons App to help them save more since 2008.

Friday, October 18, 2019

School Spotlight: Ridge Wood Elementary Teachers Engage Students in Financial Education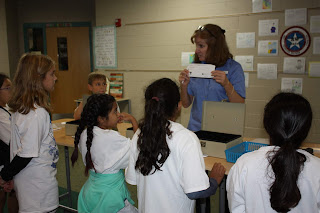 Senior Education Partnership Coordinator, Mary Kerwin,
instructs volunteers on cash handling procedures before
Ridge Wood's Student-Run Credit Union Grand Opening.

The Student-Run Credit Union Program is Back!

Community Financial's award winning Student-Run Credit Union program is back again! Our school partnerships continue to grow every year, and we are now partnered with 52 schools in our neighboring communities. Ridge Wood Elementary in Northville began a partnership with us in 2017. With the added support of Ridge Wood's staff and students, we are now partnered with all elementary and middle schools within the Northville school district.

Tuesday, October 15, 2019

International Credit Union Day is October 17th!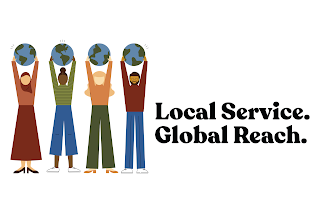 On October 17th, Community Financial Credit Union will join with 56,000 credit unions around the world in celebration of International Credit Union (ICU) Day®. There are 200+ million credit union members around the world—more than 100 million in the U.S. alone—and  Community Financial joins them in celebration of the not-for-profit cooperative spirit that all credit unions share.

This cooperative spirit has led to life-changing opportunities for people all over the world who've wanted to start a small business, own a home or continue their education but were denied access to other financial institutions. In many parts of the world, people's first taste of democracy is through their credit union, where "one member, one vote" is the governing structure.

Tuesday, October 8, 2019

Making Banking Easier with an Updated Mobile App!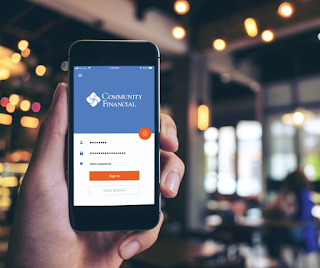 We are excited to share several new features of our Mobile Banking App with you! Go to the app store on your device now to update and you'll be directed through a brief tutorial when you first log in! If you would like a refresh on mobile banking benefits, check out this

short video
Here's What's New!
Mortgage Payments:

You can now conveniently transfer payments to pay your Community Financial Mortgage from the transfer menu in our mobile app.

Tuesday, October 1, 2019

Ways to Save on Food Costs in College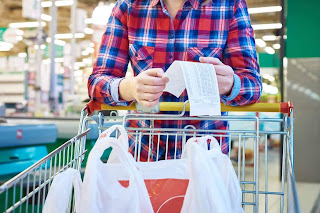 With your mind so muddled with details like classes, exams, and papers, who has time to think about food? You might be heading into the new semester with plans to subsist solely on convenience food and packaged junk. We're looking at you, ramen noodles!

But as you'll quickly discover, overdoing the processed foods will leave you feeling not quite full and not so nutritionally sound, either.

You're ready for a change. But how can you prepare nutritious meals that don't cost a bundle or take hours of prep time? Is it even possible?

Tuesday, September 24, 2019

The Ultimate Cheat Sheet for Weekday Shopping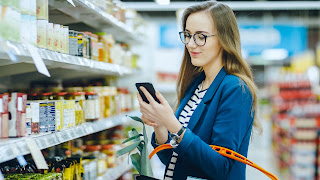 You've already perfected your monthly shopping schedule to get the best possible prices throughout the year: linens in January; luggage in March; household appliances in May; patio furniture in September and wedding dresses in December.

But, did you know you should be timing your shopping throughout the week as well? That's because each weekday brings its own deals and specials.

Here's the ultimate cheat sheet for your weekly shopping!

Tuesday, September 17, 2019

Back to School for Our Student-Run Credit Union Team!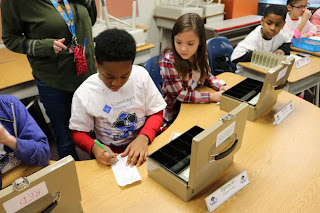 Back-to-school time means another busy year for our Education Partnership team! Each year, through our Student-Run Credit Union Program, we partner with Michigan school districts to help expose thousands of students to money management skills and financial wellness. Students run, or participate in school branches as members, credit union tellers, branch managers, marketing representatives, computer operators and accountants.

New Partnerships 

Earlier this year we opened our 52nd Student-Run Credit Union at Wildwood Elementary! Wildwood is our second Wayne-Westland Community Schools partner and we are so excited to work with all of these wonderful students. Through our program, students at Wildwood will be able to experience financial education presentations, as well as the opportunity to make a deposit into their credit union savings account at the school.

Tuesday, September 10, 2019

Do My Child's Activities Really Need To Make Me Go Broke?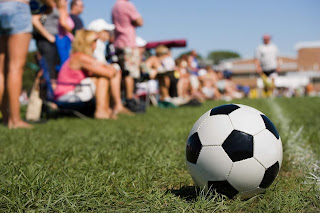 Extracurricular activities are an important part of a child's development. They allow students to shine in ways that may not be possible in the classroom. It also helps kids step out of their social circles to forge new friendships. They may even be your child's gateway to a college scholarship and possibly a lucrative career.

But extracurricular activities are expensive. If you've got several school-aged children and each wants to participate in two activities, you can be looking at an investment as high as $10,000 or more for fees, equipment, uniforms, instruments and supplies.

Tuesday, September 3, 2019

Community Financial Named "Best and Brightest" for 14th Year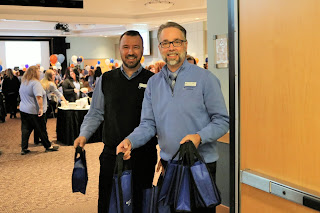 Community Financial leaders get ready
for the annual Meetup event!

We are thrilled to announce that for the 14th consecutive year, Community Financial Credit Union has been selected as one of "Metro Detroit's 101 Best and Brightest Companies To Work For™!" This award recognizes companies for their excellence in human resources and practices which create exceptional work environments.

This recognition is awarded based on questionnaires completed by the employees of each nominated company. Companies give insight into their workplace environment by providing details on things like: work place communication, work-life balance, employee education, diversity, employee recognition, and retention. Employees then fill out an extensive survey, and winners are selected based on independent research on key measures in those various categories.

Tuesday, August 27, 2019

Destroy Confidential Documents at Shred Day- September 21st!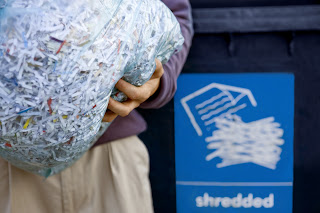 Your valuable personal information is often buried throughout your paperwork and mail, leaving you and your finances vulnerable. One search through your mailbox or trash could garner enough evidence for a thief to take control of your identity — and your finances.

Thieves can use credit cards, financial statements, or utility bills to obtain and exploit your personal information. That's why it's important to take actions to prevent theft of this kind from happening in the first place. Your first line of defense is to destroy documents containing your personal information before anyone can access it. Private documents and credit/debit cards, which contain sensitive information, should be destroyed as soon as you no longer need them.

Tuesday, August 20, 2019

Your Guide to Identity Theft Protection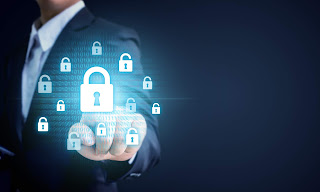 Did you know there were 14.4 million victims of identity theft in 2018? According to Javelin Strategy, each case cost the victim an average of $1,050, and that's only the dollar cost. When an individual's identity is stolen, the thief also impacts the victim's financial health, recovery from which can take years.

Luckily, there are steps you can take to prevent becoming the next victim. Here's your complete guide to identity theft protection.

Tuesday, August 13, 2019

11 Ways to Save on Back-to-School Shopping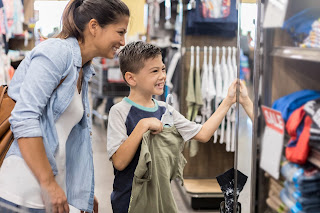 Back-to-school time already? Did you know the average American parent will spend about

$700 per child

this shopping season? If that's likely to put a damper on your summer, take a deep breath and relax.

You don't need to spend yourself into debt just because everyone else seems to be doing it. Instead, take a proactive approach when shopping for the new school year and spend much less than the national average. Let Community Financial show you how!

Here are 11 ways to save on back-to-school shopping.

Tuesday, August 6, 2019

7 Steps to a Mid-Year Financial Checkup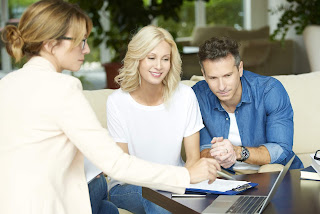 It feels like you just packed away the holiday decorations yesterday, but believe it or not, 2019 is already half over. As we sail into the season of barbecues and beaches, take a few minutes to give yourself a mid-year financial checkup. A small investment of time can spur important changes that can affect your financial wellness for the rest of 2019 or even for years to come.

Use the seven steps detailed below to guide you through your checkup. 

Tuesday, July 30, 2019

Summer of Sharing Donation Helps Local Robotics Team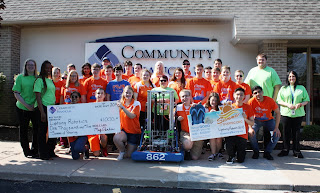 The Lightning Robotics team poses with
Community Financial team members.

Community Financial's 9th annual Summer of Sharing campaign is under way and thousands of dollars have already been donated to local charitable organizations throughout Michigan!

Running through August 30th, Community Financial will donate $60,000 to organizations that make your community better. Recipients are chosen based on nominations submitted at

SummerofSharing.org

, where we ask you to consider, "What GOOD could you do with $1,000?"

Tuesday, July 23, 2019

What's the Best Way to Pay for a Home Renovation?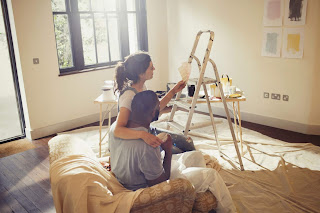 Whether you're gutting your entire kitchen or turning your basement into a home theater, we've got you covered!

As a Community Financial member, you have several choices when it comes to funding a home renovation. And we want to help you find the right one for your specific needs. First, let's take a look at some of the most common choices and see which may be the best fit for financing your home renovation project.

Tuesday, July 16, 2019

Make a Splash This Summer with $100 Cash from Sprint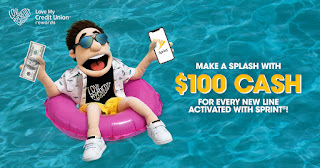 Summer is here and the temps are heating up outside. Even if you can't make it to the nearest pool, you can still be swimming this summer—in cash! Did you know Community Financial members can get $100 cash for every new line activated with Sprint®?

Get $100 deposited into your account for every new line activated with Sprint, now available on unlimited lines! It's just one more perk of being a credit union member!

Tuesday, July 9, 2019

7 Money Myths You Need to Stop Believing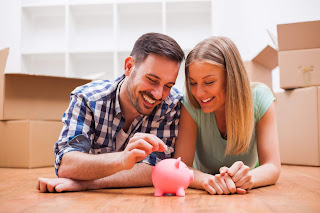 Most of us grow up hearing the same financial advice: spend less, save more, and invest early. While most of these words of wisdom ring true, there are lots of widespread money management tips that are actually false.

You might think you've got a handle on your finances, but it's likely you're falling for at least one of these myths. Read on for 7 money myths that might be causing you more financial stress than benefit.

Myth #1: Debit is always better than credit.

Tuesday, July 2, 2019

How to Enjoy a Busy Wedding Season without Going Broke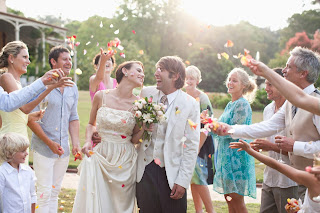 Celebrating a new marriage together with your friends is great fun, but all those wedding invites can put a real strain on your budget. Between wedding attire, travel costs, and gifts, each wedding can add up to a pretty penny. In fact, according to the most

recent research

, the average wedding guest is out $673 for each wedding they attend. That's enough to make you go broke by the time wedding season is through!

If these numbers are scaring you, take a deep breath and relax. You don't need to go into debt just to attend your friends' weddings. Just follow

these hacks

for simple ways to celebrate in style—and within budget.

Tuesday, June 25, 2019

Is FIRE a Realistic Goal for You?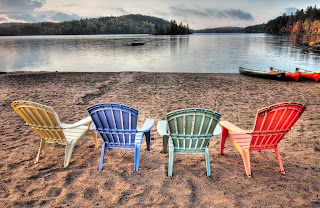 FIRE (Financially Independent, Retire Early) is having a moment, and it's not hard to understand the appeal. Retiring early, who wouldn't sign up for that? When you think of retirement age, you probably think of someone in their late 50's or 60's, and there's a reason for that: it's the norm. While this is the standard age most people retire, people who strive for FIRE retire much earlier than this, usually in their 30's or 40's.

FIRE isn't always a realistic goal. There are challenges associated with early retirement that you won't read about in the accounts of bloggers who have achieved this goal. Also, as you correctly assume, early retirement is not for everyone. Here's why:

Tuesday, June 18, 2019

CFCU-Sponsored Events in Your Community!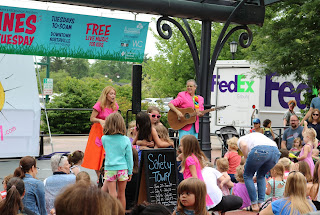 Summer is here, which means Michigan will come alive with fun events to attend. From outdoor concerts to movies in the park, there are tons of activities for the whole family to enjoy. Here's your guide to some of the events Community Financial will be sponsoring this summer in your community!

SOUTHEAST MICHIGAN Plymouth Music in the Air

– Bring your lawn chairs and blankets to Plymouth's Kellogg Park and enjoy the free concerts on Friday nights, May 24 – August 30, at 7 p.m.!

Tuesday, June 11, 2019

Which Features Should I Look for in a New Car?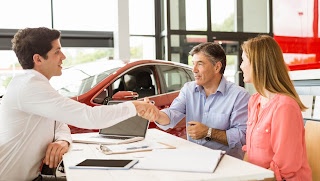 Are you in the market for a new set of wheels and the choices are making you dizzy? Shopping for a new car can be complicated—but it doesn't have to be that way. With a bit of research and some time spent determining what's important to you, you can make a choice you'll be happy with for years to come.

To help you out, we've created a list of key features you might want to consider in your new car, as well as a list of features you can skip.

Friday, June 7, 2019

School Spotlight: Celebrating the School Year with Field Elementary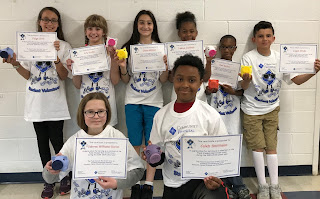 Field Student-Run Credit Union 2018-2019 volunteers
posing with their certificates of appreciation and
end-of-the-year prize, piggy banks!

Another Successful School Year Comes to an End…

Community Financial's Student-Run Credit Union program has had another amazing school year! Student-Run Credit Union members successfully set money goals, saved for their futures and learned valuable money skills throughout the year.

Our fourth, fifth, and seventh grade student volunteers learned a lot as well, such as job skills, budgeting, and professionalism. Field Elementary students in Canton showed a lot of growth this year in particular. Student members and volunteers were among some of the best savers, workers and goal setters around!

Tuesday, June 4, 2019

8 Side Hustle Ideas for Extra Income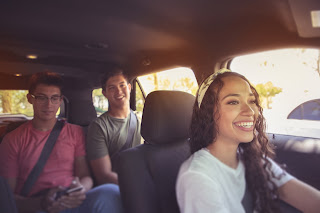 Who wouldn't love some extra pocket money? These days it seems like most people have a side hustle. These freelance jobs don't require any experience and can be done by practically anyone. Plus, some of them might pay you for tasks you're already doing! Read on for eight side hustle ideas and to see if one may be right for you.

1.) Play with dogs

When you offer your services as a dog-walker or pet-sitter, you can charge as much as $25 an hour, depending on the going rate in your area. Hang flyers to advertise your services or sign up with

Rover

or

Wag!

, services that match pet owners with sitters or walkers for a small fee.

Tuesday, May 28, 2019

We're Ready to Give Back with the Summer of Sharing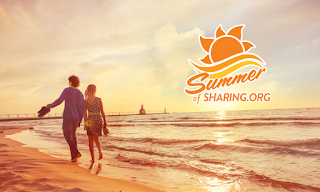 Summer will be here soon, and with it comes sunny days, flip-flops, and the return of Community Financial Credit Union's

Summer of Sharing

program! During our 9th annual Summer of Sharing campaign we want to know, "What GOOD could you do with $1,000?"

This summer, Community Financial will donate $60,000 to nonprofit, educational and community organizations throughout Michigan! That's $1,000 a day every Monday – Friday from June 10, 2019 – August 30, 2019.

Tuesday, May 21, 2019

8 Ways for Kids to Make Money This Summer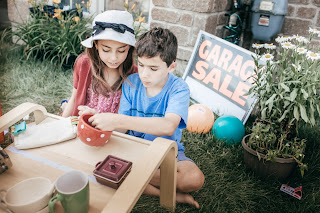 The best way to teach children financial responsibility is by encouraging them to earn and manage money on their own. As the weather warms and summer nears, there are many opportunities for your kids to pull in some extra money.

The next time they ask you to buy something that's out of budget, tell them they can earn the money to buy it themselves. As an alternative, suggest that you'll cover half the cost if they earn the other half. Talk to them about finding a summer job, the work they can do on weekends, or suggest a one-time gig they can initiate.

Friday, May 17, 2019

School Spotlight: Edison Elementary Students Learn on the Job!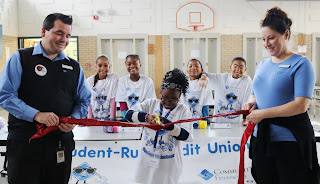 Edison Elementary's Student-Run CU
Ribbon-Cutting Ceremony, with Community
Financial's Westland Branch Manager
Shawn Campion and Education Partnership
Coordinator, Karie Gonczy.

Edison Elementary Volunteers are Beginning Their Journey to Financial Success!

Community Financial has continued to grow our Student-Run Credit Union program since its beginning in 1990. Edison Elementary School in Westland was another added partnership this year! Edison Elementary students, teachers, and staff have jumped at the opportunity of teaching financial education at Edison.

Check out these pics of Edison Elementary's winter volunteers taking the reins, ready to assist student members and continuing the outstanding service from the fall.

Tuesday, May 14, 2019

6 Ways to Save Money on Camping Costs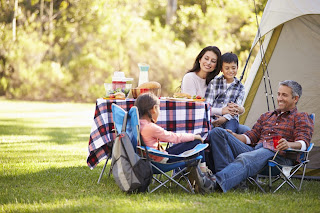 Camping was always considered the low cost vacation option, cheaper than spending money on hotels and eating in restaurants, certainly. But if you're not careful, camping comes with hefty start-up costs to sleep comfortably in the great outdoors and protect yourself from the elements. How can I cut down on camping costs but still have a great experience?

If you're looking to trim your vacation expenses, read on for 6 ways to save on

camping costs

.

Tuesday, May 7, 2019

When Should I Put My House on the Market?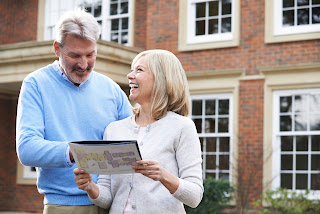 If you're thinking of selling your home, think spring. That's because the season of blossoming flowers and gentle breezes has traditionally held the designation as the best time of year to sell a home. Before you start prepping your home for a photo shoot, take a moment to consider your particular circumstances and needs.

What makes spring so well-suited for house-hunting? Let's take a deeper look at the sell-in-the-spring rule so you can make an informed decision about when to put your home on the market.

Tuesday, April 30, 2019

Easy Spring Cleaning Tips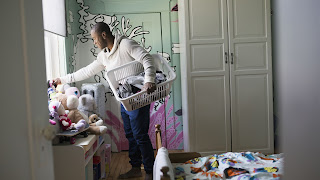 The sun is shining, the birds are chirping, the flowers are blooming—and your cluttered closets are calling. That means it's time to roll up your sleeves and whip your home into shape! Use this handy list of creative cleaning hacks to banish those dust bunnies without spending a fortune on organizers and cleaning solutions. Plus, you'll be doing your part to help keep the planet green by skipping over those toxic cleansers this year. Let's get started!

Schedule smart

Create a physical list of every part of your home you plan on attacking. Next, divide the chores according to the amount of time you estimate it will take to clean them. Make smaller sub-lists of 3-hour jobs, 1-hour jobs and 15-minute jobs. Post your lists in a place you'll often see. This way, when you have spare time, you can find the right big or small job to tackle at a glance.

Tuesday, April 23, 2019

Home Improvement Hacks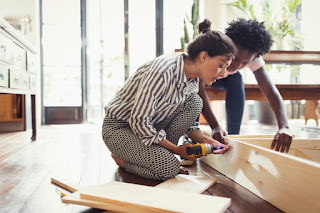 You've finally finished scrubbing and purging your home from top to bottom in honor of spring. And now, with every surface, closet, and room sparkling clean, you're starting to see all the areas that could use a facelift. Maybe you're hankering after a complete kitchen makeover. You might be dreaming of a fresh coat of paint for your bedrooms. Or maybe your window treatments are in desperate need of an overhaul.

The only thing standing between you and your dream home is finding piles of cash for funding it, right? Maybe not. Lucky for you, you don't need to spend a fortune this spring to give your house a new look. Read on for our list of home improvement hacks and learn how to upgrade your home on a budget.

Friday, April 19, 2019

School Spotlight: West Students Learn Budgeting Basics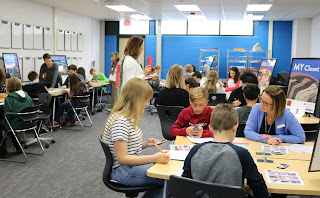 LME students rotate to different stations to choose their
life essentials (food, clothing, transportation, etc.).

Students at West Middle School in Plymouth are learning budgeting basics! Students in the 7th and 8th grade Life Management Education (LME) course participate in Mad City Money, a reality simulation designed to engage students in making money-smart adult choices.

Students begin Mad City Money by choosing a profession with a set salary. After they learn about credit card debt, student loan payments, and setting a monthly budget, they are tasked to choose their transportation, housing, child care, home essentials, food, clothing, etc. The goal is for students to build a monthly budget with $100 left in their checking account. Here are some pictures of West Middle School 7th and 8th grade LME students participating in Mad City Money.

Tuesday, April 16, 2019

8 Ways to Spot a Job Scam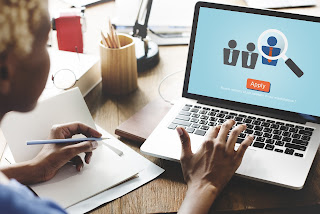 If you're in the market for a new job, or you're looking for extra part-time work, be careful. The Federal Trade Commission (FTC) is warning of a surge in employment scams of every kind.

Victims might have their accounts emptied, their identities stolen, or they may even find themselves facing jail time for money laundering charges. Protect yourself from employment scams by holding up any job you're considering against this list of red flags:

Tuesday, April 9, 2019

7 Signs You're Living Beyond Your Means and How to Fix Them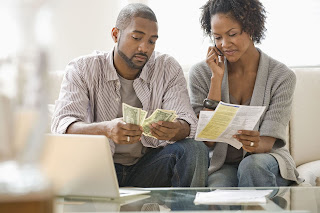 In the age of plastic spending and mobile payments, it's easier than ever to buy stuff you can't pay for right away while supporting a lifestyle you can't really afford. Let's take a look at seven red flags that might mean you're living beyond your means and the steps you can take to get back on track.


1. You're carrying a credit card balance from month-to-month

If you have a high credit card balance and you're paying just the minimum each month, you can end up carrying this balance for years while paying a lot in interest. You might also be tempted to make more purchases on this card since it already has a balance.

Tuesday, April 2, 2019

Free CFCU Resources for Financial Literacy Month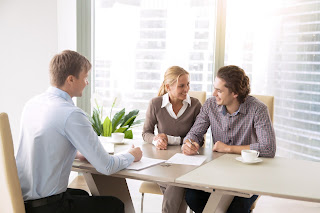 Did you know that April is Financial Literacy Month? It's a great time to focus on your finances and evaluate which areas could use some help. Financial Literacy Month focuses on raising public awareness about financial literacy and the need for financial education at a time when the need is high. Here are some stats about where Americans currently are with their finances:

Tuesday, March 26, 2019

7 Ways to Spring for Extra Cash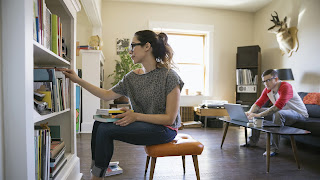 When that first delightful spring breeze starts blowing, you know it's time to get your house in shape. The warmer weather and the brilliant sunshine pouring through your windows can fill you with boundless energy. You're going to banish those dust bunnies! Every piece of useless clutter must go! You are on a mission to turn your home into a sparkling palace that is completely free of junk.

But there's more than just a neat house awaiting you at the end of all that hard work. Here's how you can spring clean your way to riches – well, almost. You won't become a millionaire from your junk, but you'll put some spare cash in your pocket just by taking a few extra steps while clearing out the clutter. And that's always a good thing!

Tuesday, March 19, 2019

Springtime Gardening Tips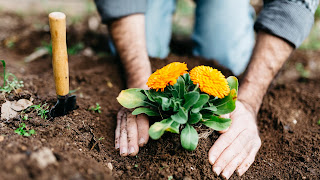 There's nothing quite like a garden in full bloom. And nothing says spring like a row of breathtakingly beautiful flowers blossoming in a variety of colors. But all that beauty comes after some serious work. There's planning, planting, maintenance and more.

Fortunately, it's not that difficult to turn your own patch of grass into a botanical work of art. Have you always wanted to try gardening, but weren't sure where to start?  Here's how to make it happen: 

Friday, March 15, 2019

School Spotlight: Coolidge Elementary Starts Early with Financial Education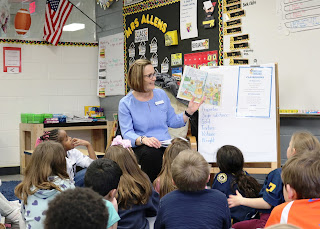 Education Partnership Coordinator, Amy Fava,
uses the book Arthur's Pet Business by:
Marc Brown to introduce second grade
to key economic concepts.

Community Financial believes it's important for all students to receive financial education. The money management skills students learn through our Student-Run Credit Union program and our financially-based classroom presentations set the tone for a positive financial future.

Coolidge Elementary School in Livonia partners with Community Financial to jump-start their students' financial confidence at an early age. Take a look at these awesome students from Coolidge Elementary learning about opportunity costs, goods and services, and what a business plan is with Education Partnership Coordinator, Amy Fava.

Tuesday, March 12, 2019

5 Ways to Pay off a Loan Early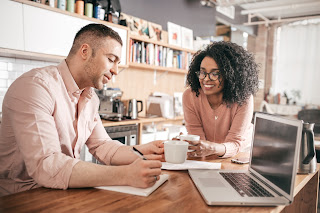 If you're like most Americans, you owe money on a large loan. Whether that's credit card debt, a mortgage and/or a car loan, loan debt is part of your life. And that means you're looking at hundreds of dollars in interest over the life of the loan. There's also the mental load of knowing you'll be paying on the debt for years to come.

Did you know there are simple tricks you can employ to lighten the load? With a carefully applied technique, you can pay off your mortgage, auto loan, credit card debt and any other debt you're carrying sooner than you thought possible. These tricks are light on your finances, but they can make a big difference to the total interest you'll pay over the life of the loan and get you debt-free faster.

Tuesday, March 5, 2019

"Thumbs Up for Charity" Starts March 11!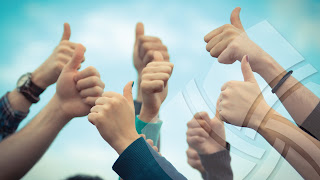 We often give a "thumbs up" to things we like such as Facebook statuses and Netflix shows. During the month of March, Community Financial is making it easy for you to give a "thumbs up" to your favorite charity with our 6th annual "Thumbs Up for Charity!" program! So how can you get involved?

Starting Monday, March 11th, you can nominate a local organization that's doing great work in your community for a chance to receive a donation up to $10,000! Nominations will be accepted at

cfcu.org/thumbsup

until Friday, March 29th.

Tuesday, February 26, 2019

7 Reasons Not to Skip a Home Inspection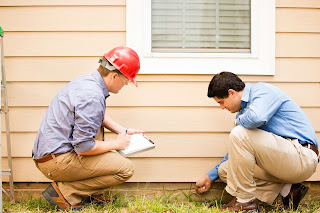 Shopping for a new home can be an exciting blur of listings, neighborhood scouting and open houses. There's so much to consider! You want a house in the perfect neighborhood with that gorgeous kitchen and great yard, all within your budget. And then, it all finally comes together and you think you've found your dream home. But don't go "under contract" just yet!

First, be sure to have an inspection contingency included in your contract. A professional home inspection can save you a ton of aggravation and thousands of dollars in the long run. The inspector will carefully examine the entire house, checking its systems, structure and equipment for functionality and potential problems.

Tuesday, February 19, 2019

Celebrating Wixom's Grand Opening with Guest Blogger Alex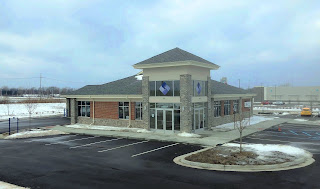 The Wixom Branch is located at
28607 S. Wixom Rd. and is 
Community Financial's 13th location.

In honor of Community Financial's Wixom branch opening, we asked its new Branch Manager, Alex Hansen, to be our guest blogger. Alex talks about the Wixom team, his excitement for the Grand Opening, and what the new branch will bring to the community. About the Branch

The Wixom branch is located at 28607 S. Wixom Road. It is just north of I-96 off exit 159. We are located at the same site of what was the oldest Ford manufacturing plant at the time, the Wixom Assembly plant, which closed in 2007.

Friday, February 15, 2019

School Spotlight: Meads Mill Students are Saving for Their Future!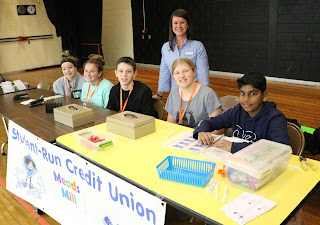 Education Partnership Coordinator, Julie Blaylock,
with Meads Mill Student-Run Credit Union
2nd quarter volunteers.

At Meads Mill Middle School in Northville, Student-Run Credit Union members often speak to Education Partnership Coordinator, Julie Blaylock, with excitement about the things they are saving their money for. Students mention things like a new phone, video game, vacation, outings with friends, new clothes or a pet. Some students are already saving for a car or college!

When students come to Meads Mill from elementary school, many of them have already been saving at their elementary Student-Run Credit Unions for several years. These students have established some great savings goals for themselves.

Tuesday, February 12, 2019

8 Reasons to Love Being a Credit Union Member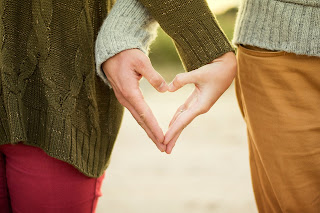 As a credit union member, you can expect a much more rewarding and meaningful banking experience. Because credit unions are member-owned and not-for-profit, they are more attuned to the needs of their members and are not driven by investors or their bottom line.

It's no secret that at Community Financial we love our members! In that same spirit, we've compiled a short list of reasons why you should love being a credit union member too.

Tuesday, February 5, 2019

6 Exercises That Improve Your Focus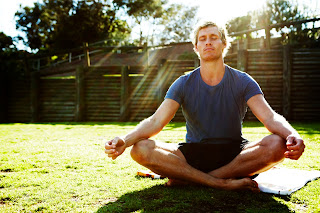 In a fast-paced world, it's important to find ways to enhance your focus. Perhaps you've already tried many methods. Just like your abs, your mind muscles need resistance so they can stretch and grow. Challenge yourself with the exercises listed below, all of which have been proven to sharpen the brain.

1.) Practice mindfulness

When your brain is constantly being pulled in multiple directions at the same time, it's hard to focus on any single task. Defeat this downside of 21st-century life by resolving to do one task a day with complete mindfulness. When brewing your morning coffee, take the time to let the steam warm your skin and inhale the aroma. When tackling a work assignment, power down your electronics and focus on nothing else. Practicing mindfulness on a daily basis will soon turn it into routine.

Tuesday, January 29, 2019

7 Ways to De-Stress for Less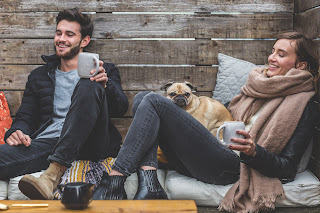 Winter doldrums got you down? The empty calendar making you feel blue? Don't pull out your wallet for some "retail therapy" just yet!

Right now is the time of year when the blues hit the hardest, so many people turn to their favorite foods, a round of shopping or some other costly means of escape. However, you can get the same results without spending a penny. Let Community Financial show you how to de-stress for less and send that down mood packing! Read on for 7 pick-me-ups that are absolutely free.

Tuesday, January 22, 2019

The Ultimate Guide to Your First Apartment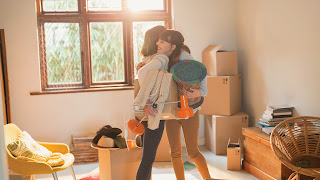 If you're in the market for your first apartment, you may be feeling a little lost—and more than a little overwhelmed. How do you get started? What should you be looking for in an apartment? How do you check out a building? So many questions, and we've got answers!

Let us walk you through the apartment-hunting process from start to finish, so you can get the keys to your new apartment as soon as possible!

Friday, January 18, 2019

School Spotlight: Gaylord Intermediate Students Set Savings Goals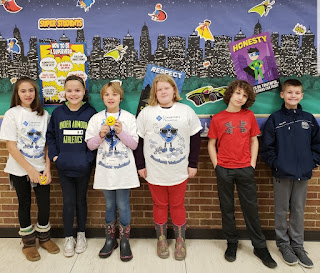 Gaylord Student-Run Credit Union winter volunteers.

For the responsible adult who thinks about being prepared for the future, savings are a fixed expense that is built into the monthly budget just like car payments and insurance. For most people, though, this habit does not come naturally. Community Financial is helping students in our northern communities develop these savings habits from an early age.

In our Northern communities, our school partners include: Gaylord Intermediate School, Lewiston Elementary, Atlanta Community and Hillman Elementary School. Gaylord Intermediate School has been a partner with us since 2004. Here are this winter's 6th grade Student-Run Credit Union volunteers from Gaylord Intermediate School!

Tuesday, January 15, 2019

Do I Need an Emergency and Rainy Day Fund?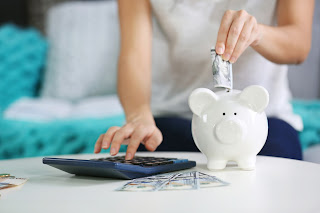 In an effort to simplify their money, people sometimes consolidate accounts. This is ok in many instances, but it's important to remember that rainy day funds and emergency funds serve different purposes. Additionally, it's important to have not just one, but both funds available to tap into as needed. Read on for answers to all your questions on rainy day and emergency funds.

Why have a rainy day fund?

Say your washing machine suddenly needs replacing. You're looking at an extra expense that can run anywhere from $350-$850. Where are you going to get that kind of money?

Monday, January 7, 2019

6 Ways to Help Pay for College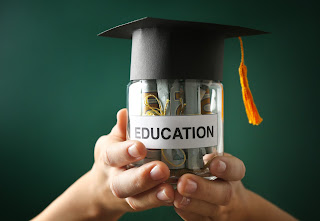 Whether you are paying for college yourself or getting help from family members, college is an expensive endeavor for everyone! With the cost of tuition and room and board increasing each year, it's important to consider your options when paying for higher education. Here are 6 ways you might have overlooked.

1. Start a 529 plan

Ideally, a tax-advantaged

529 account

is opened for a young child, so the savings can accrue over time. While this is an attractive option for families with younger children, experts say it's still worth opening a 529 account even if your student is already in high school.

Go to main navigation Go to main navigation