How Can I Use a Job Loss as a Stepping Stone for Growth?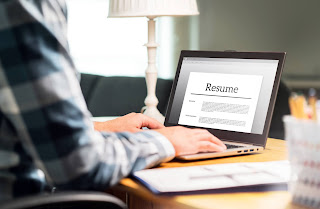 Losing a job is never easy. Regardless of how it comes about, choosing to view this time as an opportunity for growth can help you more than you would think. Let's take a look at some practical steps you can take while embarking on a new direction in your career path.
Take a Step Back
Take a moment to look at where you stand career-wise. Where do you want to go next? Would a complete career pivot be in your best interest, or would you do better with a small shift, such as a change in position within the same field?
Here are some questions you can ask yourself to help you gain clarity on your future career path:
What did I love about my old job?
What did I really not like about my old job?
Which valuable skills and experience I gained at my old job can help me move forward?
What are my unique strengths?
Which parts of my old job played to those strengths?
What were my long-term career goals 10, 20 or even 30 years ago?
Have I achieved those goals? If not, what has stopped me from reaching them?
You can even look at the company you were working for and decide what kind of company culture is right for you. If your previous place of employment didn't allow you to have a healthy work/life balance, maybe a new company with better vacation time and flexible scheduling is something to look out for. Think about what is important to not only your career path, but your life as a whole.
Narrow Down Your Choices
Once you have some idea of what you'd like to do now, and the kind of workplace culture you're looking for, jot down your job options for review. Narrow down your list until you have less than five choices.
Consider these factors as you work through the list:
The career should play to your natural strengths. It's easier honing an existing skill than building one from scratch.
The expected salary should meet your needs. You can look up salary averages on Payscale.com.
The field or career you choose to pursue should align with your personality. Some people do better in administrative positions; some only feel fulfilled in a "helping job" and others thrive in creative work.
Your new company's ideals should also speak to you. Take time to build a list of what you're looking for in your new company culture and vow to stick to it when interviewing at new companies. Ask specific questions to make sure you're moving into a company culture that works for you.
Build a Killer Resume
You can download a basic resume template from Resume Gig or Resume Now. Include your complete educational background, career history, and a select few references which can vouch for your skills and reliability. Triple-check the spelling and grammar before submitting your resume to a potential employer to avoid small but critical mistakes. Hiring a resume pro is another option.
Network and Job-Hunt
Tell everyone you know that you're looking for a job. Be sure to use social media, too! Tell them about the kind of job you're looking for, and ask if they know of any open positions that might suit you. They can also help out by providing contacts that can lead you in the right direction. Follow up every few weeks to remind people that you're still job-hunting.
If friends and family can't help out, you can also look up available positions in your chosen field and pursue them directly. Online job boards like Indeed.com or career social networking sites like LinkedIn.com and can be a great place to start your search.
Your Turn:
Have you used a layoff as an opportunity for growth? Tell us about it in the comments.
« Return to "Money Matter$ Blog"
Go to main navigation