Getting Ready for World Kindness Day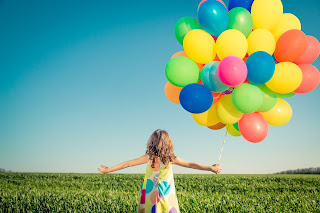 If you look around, you'll see the world is full of joy and kindness. Have you ever witnessed someone going above and beyond for someone they don't even know? How about something as simple as a rainbow after an afternoon of rain? These moments bring smiles to our faces and lift up our hearts. And since this November 13
th
is World Kindness Day, now is the perfect time to think about how you can make someone smile!
Here at Community Financial, we're getting ready for World Kindness Day by sharing our 5 favorite tips for sharing kindness in your community.
1. Volunteer Your Time or Talents
One of the easiest ways to share kindness this World Kindness Day is to volunteer! Whether its your time or your skills, there's always a place for someone willing to step out of their comfort-zone and provide a service to others. Some of our favorite volunteer activities are building houses with Habitat for Humanity, helping out at local foodbanks like Gleaners, and spending time with animals at our local Humane Society.
2. Surprise Someone with a Letter or Gift
Don't have time to volunteer? No problem! Keep it close to home this November 13thby surprising someone with a snail-mail letter or gift basket. If you have someone in mind, that's great! If you don't have a particular person in mind, why not show your kindness to your mail-person or delivery driver? This can be as simple as putting a box of free goodies like bottled drinks and bags of chips on your porch with a sign that says "Thanks for everything you do! Take a soda pop and some munchies for your workday!"
3. Spend Time with Your Loved Ones
Spreading kindness can be as easy as putting aside some time to spend with those you love. Take an hour out of your day to make a home-cooked meal for your partner or read a book with your kids. By taking the time to show your friends and family that you cherish them, you can spread kindness to those around you.
4. Go the Extra Mile
If you find yourself out in the community this November 13th, make it a priority to go the extra mile. If you're at the grocery store and see shopping carts outside of their spot in a parking lot, take a couple minutes to move them to the correct place. Is there garbage on the sidewalk at your local park? Take time out of your day to place it in a garbage or recycling bin. These things may seem small, but every bit of kindness helps.
5. Say It Out Loud
One of our favorite ways to show kindness is just to speak up. It may seem obvious, but when was the last time you told someone you were grateful for them? Do you remember a time when you wanted to compliment someone but held your tongue because you felt awkward? This World Kindness Day, say it out loud! Tell your librarian that you appreciate their book recommendations. Let your checkout cashier know that you appreciate them bagging your groceries and that you hope they have a great day. Tell your friends you love them and cherish your friendship. Speak up and let the kindness flow.
Your Turn: How are you going to celebrate World Kindness Day? Share your celebration tips in the comments!
« Return to "Money Matter$ Blog"
Go to main navigation