International Credit Union Day is October 17th!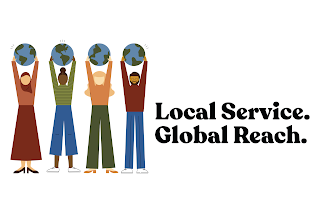 On October 17th, Community Financial Credit Union will join with 56,000 credit unions around the world in celebration of International Credit Union (ICU) Day®. There are 200+ million credit union members around the world—more than 100 million in the U.S. alone—and Community Financial joins them in celebration of the not-for-profit cooperative spirit that all credit unions share.
This cooperative spirit has led to life-changing opportunities for people all over the world who've wanted to start a small business, own a home or continue their education but were denied access to other financial institutions. In many parts of the world, people's first taste of democracy is through their credit union, where "one member, one vote" is the governing structure.
At its most basic level, a credit union is people pooling their money to provide each other with affordable loans—it is literally people helping people.
In the spirit of ICU Day, let's take a quick look at four perks of starting a relationship with your local credit union:
1.) Foundation is members, not customers
As a member of a credit union, you own a piece of the organization. That's why it's often referred to as a cooperative. Your credit union only wants what's best for you. This means we can focus on offering superior service and policies that are as member-friendly as possible. If you are interested in learning more about opening an account at Community Financial, visit
cfcu.org
.
2.) Bridge to financial wellness
A credit union will be willing to work with you through rough patches. While a bank is more likely to turn down a borrower who has a poor credit history, a credit union member representative will be happy to meet with you and work to find a loan that best suits your needs. If necessary, we can also help you learn the basics of
budgeting
and may offer programs to help you cover unexpected expenses. We also offer a variety of
Financial Resources
to help our members build their financial skills.
3.) Lower fees
Banks earn much of their profit through fees and pushing unnecessary products on their customers. While a credit union will also have fees attached to products and services, these tend to be lower than similar fees you'll find at a bank.
4.) Better dividend rates
Credit unions offer higher dividend rates on savings accounts and lower interest rates on loans. Credit unions only need to cover operating costs, and all the money we save is passed down to our members in the form of favorable rates, enhanced services, community giving, increased operations and more.
As you can see, there is plenty to celebrate, so let's get started! Be sure to stop by on Oct. 17 so we can show our appreciation and celebrate everything that makes a credit union special.
« Return to "Money Matter$ Blog"
Go to main navigation