Jumpstart Your Small Business Resolutions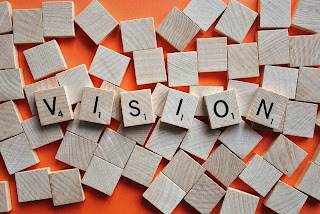 With the new year comes New Year's resolutions and the chance to start anew. And while many resolutions may revolve around personal goals, like living a healthier lifestyle or reading more books, business resolutions are just as important! The new year is the perfect time to reinvent your business and breathe new life into your finances. So, let's put on our entrepreneurial hats together and get ready for 5 exciting ways to jumpstart your small business resolutions.
Set an Exciting Goal
Just like with your personal resolutions, goals that make your heart beat faster are much easier to obtain than any ol' goal. This is because there's less competition when you're doing the impossible, and pushing your limits allows a super adrenaline rush that helps you reach the finish line. Can you reach triple your income this year? How about overhauling your overheard costs to reach a better bottom line? Our favorite tip is trying to figure out what are the 20% of activities/services/goods that generate 80% of your business results and focus on growing that portion of your business.
Write a Marketing Plan
One of the most frustrating parts of being a business owner is the constant need to put out fires. When you're in charge of a business, everything demands your attention and it never feels like there are enough hours in the day. One of the best ways to combat this issue is to get away from it all and spend a solid, uninterrupted block of time crafting a marketing plan for your business.
While this may seem like a daunting task, it's actually easier than you may think! Your marketing plan doesn't need to be perfect. These types of business plans are actually living documents that you'll make changes to through the year as you respond to new opportunities and developments in your industry. Instead of putting pressure on yourself to create the "best" marketing plan imaginable, focus on the overarching issues you face. Whatever path you choose, commit to putting pen to paper and writing it all down. You can always go back and change things as needed.
Get in Front of Compliance Deadlines
As with many other business fields, January is often when many new regulations take effect. And since the best defensive is said to be a good offense, it's imperative that you stay up-to-date on your regulatory environment. Mark your calendars and set alarms on your phone or laptop to remind you about regulatory changes if you need to. If you need help keeping up with new regulations, consult with your compliance personnel or an attorney to figure out the steps you need to take to keep your company updated.
Trim the Fat
January is the perfect time for reassessing your business and finding places to "trim the fat," so to speak. Is there a piece of technology that you pay monthly for but don't end up using? Is a particular position obsolete with the growing technology? Can you transition more employees remote to save on the overhead of pricey office space? Take a look at every part of your business and make the hard choices. Remember: if it's not an asset to your business, it's holding you back.
It's never fun to be the "bad guy" when cuts are around the corner, but—as a business owner—it's your responsibility to make the hard decisions. And while cuts may temporarily hurt, they often result in greater productivity in the long-run. Just make sure you're valuing what really matters to your business and keeping your team morale high!
Keep Learning and Growing
With so much on your plate, it's easy to get caught up in the day-to-day responsibilities of working both in and on your business. Make this the year you invest in your own knowledge by resolving to read one new business book a month, or listen to a business podcast. Make a list of websites, blogs, and other publications you'd like to read or view regularly. Keeping up-to-date on business tips from other professionals in your field (and outside of it!) can really open your eyes up to all of the new possibilities of your business.
Regardless of how last year turned out for you, it's over. It's time to close the books on 2021 and learn from those experiences, making 2022 the best year ever. So, let's bring on the challenges and rewards of another new year!
Looking for a dedicated team of financial professionals to help get your business to the next level? Call our Business Services team today to open a new Business Account or chat with one of our representatives to learn more about Business Loans and other services, such as Direct Deposit and payment options.

"Because I had a previous loan through Community Financial, I immediately opened both savings and checking accounts. I have been warmly greeted and provided prompt service with respect. [And] the representative who helped establish my accounts has followed up to offer assistance with other banking needs. When it is time to secure a vehicle loan, I know where to turn!"
– Drex M., Business Account Owner
Your Turn:
What New Year's Resolutions are you working on for your business? Share your thoughts in the comments!
« Return to "Money Matter$ Blog"
Go to main navigation