Finding the Best Way to Pay: Cash, Credit, or Debit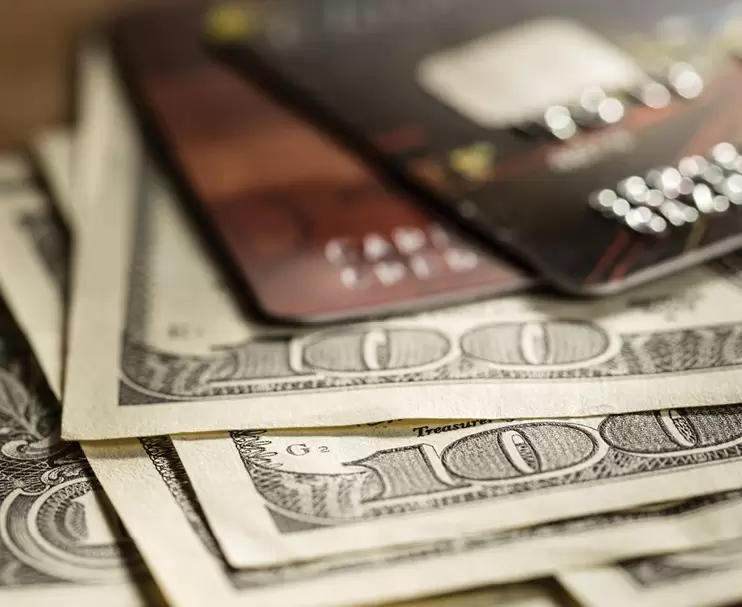 With inflation soaring and financial security a constant topic of conversation, it's fair to say that wanting to spend money in the most effective way possible is at the front of many of our minds. But what does that mean? Is it better to pay for everyday purchases with cash, credit, or debit?
Although lifestyle and personality may influence your choices, there's a time and place for all modes of payment. We've compiled a list of helpful tips that can help you navigate the variety of payment methods and when to use each of them to best utilize benefits.
When is Cash King?
With the boom of mobile payments, cryptocurrency, and the ever-rising number of person-to-person payment platforms, it may seem logical to think that our society is moving toward becoming cashless.
However, cash is still king when it comes to a few different situations. First, most gas stations charge less per gallon when drivers pay in cash—which can add up to sizable savings each month with gas prices skyrocketing. Next, cash is great for those who have trouble sticking to a budget while shopping. This way, you'll be forced to stick to your budget with only cash in hand. Finally, some small businesses, such as food trucks or resale outlets, only accept cash payments or offer discounts for those paying in cash. Not to mention art-festivals and other street fairs!
On the flip side, there are many disadvantages to using cash. First, cash provides no purchase protection. Consequently, it's best not to use cash for very large purchases, especially due to the risk of loss or robbery. Finally, it's best not to use cash if you're trying to get a clear picture of where your money is going due to the fact that you would have to log all purchases manually instead of being able to chart expenses with credit card statements.
When is Credit Best Utilized?
On one hand, credit cards are one of the leading causes of consumer debt in the country. On the other hand, owning credit cards and using them responsibly is a crucial part of one's financial health and credit history. With both advantages and drawbacks, it's important to delve into the best ways to utilize credit cards.
In addition to the impact on your credit score, responsible credit card usage offers two main advantages: rewards and purchase protection. Set up your credit card to pay recurring payments, such as utility bills, subscription fees, and other purchases you would have made anyway and enjoy the rewards that come alongside your card usage, such as cashback. The Community Financial World Mastercard®, for example, offers 1.5 points on every dollar spent, along with great travel benefits and additional promotions throughout the year.¹
The other main advantage is purchase protection, making it the ideal choice for large purchases or when buying from a new retailer. Knowing you can dispute charges or cancel the order and get your money back after the fact can help you shop with confidence.
Ideally, credit cards should only be used to cover fixed or steady payments, such as monthly bills, and for purchases you know you can pay for in full when the bill becomes due. It's never a good idea to swipe your card for a purchase you cannot pay for today or within the next few weeks. Use your cards responsibly to ensure a healthy credit score and to stay out of debt.
When Should I use my Debit Card?
In many ways, debit cards offer the best of both worlds. You can always track your spending by reviewing your checking account statement, and you generally can only spend what you have. This helps minimize the risk of falling into debt. In addition, if your card is lost or stolen, you can cancel it and/or close the associated account.
Debit cards can be a great choice for everyday purchases of any kind. However, since they typically don't offer rewards or the same level of purchase protection as credit cards, they may not be the best choice for large purchases.
To snag extra benefits for your debit purchases, consider using a round-up program such as Community Financial's Grow Your Change account to make all of your debit purchases count, while saving up funds for your next financial goal. Already have a Community Financial checking account? Simply open a Grow Your Change account and we will connect it to your existing checking account. Once connected, the round-up process will begin when you make your next debit card transaction.
Life is expensive, and you want your money to go as far as possible. Use this guide to help you choose the right payment method in every situation. For additional assistance on payment methods and making the right choice for you and your financial situation, visit us in branch or reach out to (877) 937-2328 today!
¹ World Mastercard® is subject to credit application and approval. Full rewards and benefit details can be found at cfcu.org/cardrewards.
« Return to "Money Matter$ Blog"
Go to main navigation