Tuesday, June 25, 2019

Is FIRE a Realistic Goal for You?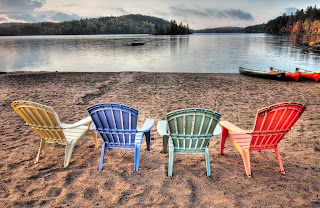 FIRE (Financially Independent, Retire Early) is having a moment, and it's not hard to understand the appeal. Retiring early, who wouldn't sign up for that? When you think of retirement age, you probably think of someone in their late 50's or 60's, and there's a reason for that: it's the norm. While this is the standard age most people retire, people who strive for FIRE retire much earlier than this, usually in their 30's or 40's.

FIRE isn't always a realistic goal. There are challenges associated with early retirement that you won't read about in the accounts of bloggers who have achieved this goal. Also, as you correctly assume, early retirement is not for everyone. Here's why:

Tuesday, June 18, 2019

CFCU-Sponsored Events in Your Community!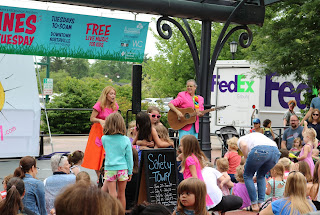 Summer is here, which means Michigan will come alive with fun events to attend. From outdoor concerts to movies in the park, there are tons of activities for the whole family to enjoy. Here's your guide to some of the events Community Financial will be sponsoring this summer in your community!

SOUTHEAST MICHIGAN Plymouth Music in the Air

– Bring your lawn chairs and blankets to Plymouth's Kellogg Park and enjoy the free concerts on Friday nights, May 24 – August 30, at 7 p.m.!

Tuesday, June 11, 2019

Which Features Should I Look for in a New Car?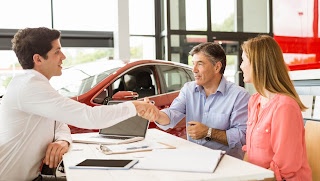 Are you in the market for a new set of wheels and the choices are making you dizzy? Shopping for a new car can be complicated—but it doesn't have to be that way. With a bit of research and some time spent determining what's important to you, you can make a choice you'll be happy with for years to come.

To help you out, we've created a list of key features you might want to consider in your new car, as well as a list of features you can skip.

Friday, June 7, 2019

School Spotlight: Celebrating the School Year with Field Elementary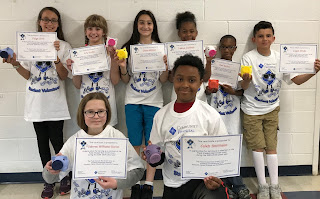 Field Student-Run Credit Union 2018-2019 volunteers
posing with their certificates of appreciation and
end-of-the-year prize, piggy banks!

Another Successful School Year Comes to an End…

Community Financial's Student-Run Credit Union program has had another amazing school year! Student-Run Credit Union members successfully set money goals, saved for their futures and learned valuable money skills throughout the year.

Our fourth, fifth, and seventh grade student volunteers learned a lot as well, such as job skills, budgeting, and professionalism. Field Elementary students in Canton showed a lot of growth this year in particular. Student members and volunteers were among some of the best savers, workers and goal setters around!

Tuesday, June 4, 2019

8 Side Hustle Ideas for Extra Income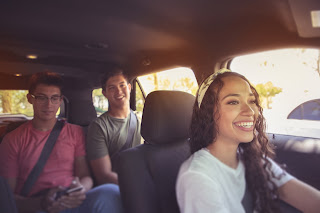 Who wouldn't love some extra pocket money? These days it seems like most people have a side hustle. These freelance jobs don't require any experience and can be done by practically anyone. Plus, some of them might pay you for tasks you're already doing! Read on for eight side hustle ideas and to see if one may be right for you.

1.) Play with dogs

When you offer your services as a dog-walker or pet-sitter, you can charge as much as $25 an hour, depending on the going rate in your area. Hang flyers to advertise your services or sign up with

Rover

or

Wag!

, services that match pet owners with sitters or walkers for a small fee.

Go to main navigation Go to main navigation