Monday, December 31, 2018

4 Financial Resolutions for 2019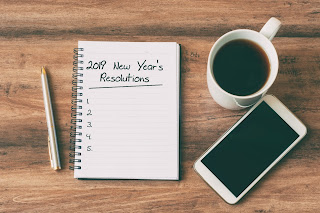 Happy New Year! Now is a great time to establish goals that you want to reach during the year. If you're looking for some resolutions to improve your personal finances, we're pleased to offer some tips to get you on the right track this year.

1. Tune your budget

It's great to start off the new year with a plan. A budget is a plan that starts with the income you expect and your fixed expenses such as your mortgage or rent, insurance, and utilities. The plan incorporates your savings goals, and the remaining money is designated for your other expenses. A realistic budget will help you set your financial goals and will remind you to stick to them. Now is the perfect time to assess last year's budget or create a new one if you don't yet have one in place. 

Thursday, December 27, 2018

6 Financial Mistakes People Make in their 20's and How to Fix Them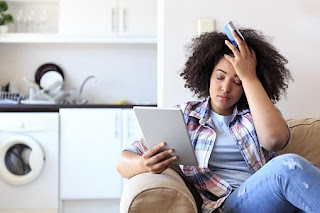 Like many people, you may have blown through your 20's making financial decisions that served you well in the moment, but were not the most responsible. Dinner out several times a week, credit card bills you barely looked at, and luxury cars way beyond your budget—life was practically a party!

But now, the party's over. You've woken up into adulthood and realized that all that overspending is going to cost you big—and it's going to cost for years to come. Luckily, there's hope. It's not too late to fix the financial mistakes we all make when we're young and blissfully ignorant. Here are six of the

most common mistakes

people make while in their 20's and how to fix them:

Friday, December 21, 2018

School Spotlight: Local High School Students Learn About Credit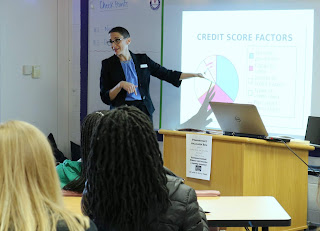 Education Partnership Coordinator, Kristen La Forest,
instructs teens about the "Ten Things Teens Should
Know About Credit" at Starkweather Academy.

At our partnering high schools in the Plymouth-Canton community (P-CEP, Starkweather Academy, New School High, and Canton Preparatory High School), Community Financial is busy preparing students for the real world!

Our high school Education Partnership Coordinator, Kristen La Forest, conducts presentations to help teens become more knowledgeable about financial topics and to ready them for the world beyond high school. One of her most requested presentations is "Ten Things Teens Should Know About Credit," a 50 minute lesson where students learn the basics of credit card use, credit scores, and credit card fraud.

Tuesday, December 18, 2018

Making the Holidays Count When Home from College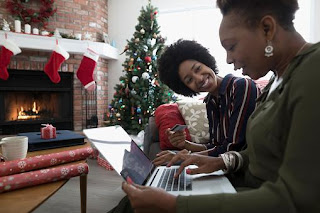 Are you a college student that's home for the holidays or know one that is? Don't spend your break sleeping in until noon and letting the time slip through your fingers with nothing to show for it.

Check out our handy list of ways you can make the holidays count while still getting some of that much-needed rest and relaxation you've been craving all semester. You can still get your beauty rest and sleep in, only not until noon – well, at least not every day.

Tuesday, December 11, 2018

7 Naughty Scams to Watch Out for During the Holidays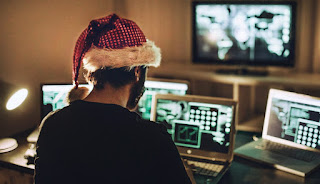 'Tis the season to be jolly! Unfortunately, it's also the season for scammers to go after your hard-earned dollars. Keep your money safe by reading up on the

most common scams

taking place this time of year.

1. Phishing emails

Phishing scams abound ahead of the holidays. They can take the form of bogus delivery confirmation requests seeking your information or even a personalized letter to your child from "Santa." Never share personal information online with an unverified source.

Tuesday, December 4, 2018

Warming Hearts & Homes is Back. You Click. We Donate!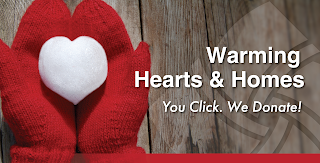 Community Financial Credit Union is excited to kick off the holiday season with the return of our 7th annual

Warming Hearts & Homes

charitable campaign! Throughout the month of December, Community Financial will donate up to $40,000 to local nonprofit organizations that provide heat, food, shelter and clothing to families in need.*

The winter months put extra strain on families and some are forced to choose between paying utilities and putting food on the table. Community Financial remains dedicated to supporting the fight against cold and hunger in Michigan each winter.

Go to main navigation Go to main navigation