Create Your Own Photo Shoot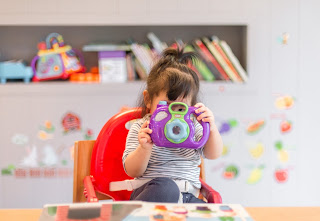 Professional pictures can cost a pretty penny, but captured memories are priceless. Have your pictures and your money, too, by creating your own photo shoot.
Where should you look for props?
Your best bet for cheap props is your local dollar store
Try discount shops like Five Below
Most box stores have an aisle of clearance or 5-and-under items
Make something at home! Take empty boxes, paint, scissors and glue and create something new
What makes a good prop?
Just about anything can be a cool prop for a DIY photo shoot, but here are some of our favorites:
Oversized glasses and hats
An old frame (pop out the back and the glass and viola!)
Masquerade masks
Colorful poster board or table clothes (to make fun backdrops)
Feather boas
Bubbles
Fake flowers
Where should you take pictures?
With the crisp February winter, you may be tempted to throw in the towel and cuddle up by the fire. But don't let the cold deter you! Some of the best pictures are taken outside in the cold. And while you can definitely opt to stay indoors and take pictures in front of your fun, table cloth backdrops, here are some other on-location options:
Your own backyard
Neighborhood park
In a forest
Local hiking spot
In front of brick walls (graffiti is a plus!)
By water (lakes and oceans make great nature backdrops)
DIY photo shoots can save you a ton of money, and give you the added benefit of getting the exact shot you want. Use the world around you and, most importantly, have fun! The lens is trained on you… Let's see what you've got!

Your Turn:
Tell us all about your homemade photo shoot in the comments below.
« Return to "Money Matter$ Blog"
Go to main navigation