All You Need to Know About Checking Accounts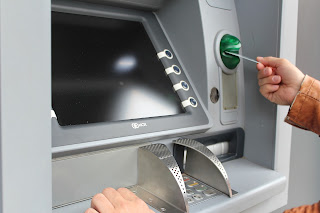 The most obvious things in life are often overlooked, and your checking account is just one of them. Most people hardly give a thought to this important account and how to best manage it effectively. We're here to change that.
Here's all you need to know about checking accounts:
What is a checking account?
Let's start with the basics. Unlike a savings account, your checking account is built to handle your everyday transactions. You can access the funds in your account via debit card, paper check, ATM or in-branch withdrawals, online transfer or through online bill payment.
Making transactions using the connected debit card, or through a linked online account, will automatically use the available balance in your account and lower the balance appropriately.
A paper check is also linked directly to your account, but will generally take up to two business days to clear. It's important to ensure there are enough funds in your account to cover a purchase before paying with a check.
Your checking account at Community Financial offers easy and convenient access to your funds when you need them. At many financial institutions the minimum balance to open a checking account could be $100 or more. At Community Financial, you only need $5 to open a checking account! And, as always, you can access your money anytime you need with an unlimited number of monthly withdrawals and deposits.
Maintenance fees
Many banks charge a monthly maintenance fee for checking accounts; sometimes as high as $25 a month. Fortunately, as a member of a credit union, you never have to worry about steep fees. Community Financial offers checking accounts with no monthly fees. Checking out cfcu.org/checking to find the right account for you.
Interest rates
Most checking accounts offer a very low Annual Percentage Yield (APY) on deposited funds, or none at all. Institutions offering checking accounts with interest or dividends generally charge a monthly fee, which is higher for accounts having higher rates.
Community Financial offers Premier Checking, which earns you 3.0% APR*on balances up to $7,500 and has zero monthly fees!
Security
Funds kept in a checking account at a bank are federally insured by the FDIC for up to $250,000. Credit unions feature similar protection, with all federal credit unions offering government protection through the National Credit Union Share Insurance Fund (NCUSIF). Community Financial is insured by the NCUA, as well as supplemental insurance courage through a private deposit insurer, to offer you complete protection for your funds. For more information, please visit cfcu.org/ESI.
Managing your checking account
Managing a checking account is as simple as 1-2-3:
1 – Know your balance at all times to avoid an overdrawn account.
2 – Automate your finances. Set up automatic bill payment through your checking account and you'll never be late for a payment again. You can also consider automatic monthly transfers from your checking account to savings so you never forget to do so.
3 – Keep your account funded with one to two months' worth of living expenses at all times. This way, you'll always have enough funds to cover your transactions without fear of your account being overdrawn.
Looking for more great information about checking accounts and how to best utilize them? Community Financial has you covered! Check out our helpful, easy-to-use checking account module within our Money Matter$ eLearning Center.
Your Turn:How do you manage your checking account effectively? Share your best tips with us in the comments.
*APY = Annual Percentage Yield. Premier Checking earns 3.00% APY whenmonthly requirements are met. APY may change before or after the account is opened. Fees may reduce earnings. Community Financial Fee Schedule.
« Return to "Money Matter$ Blog"
Go to main navigation