3 Ways to Make Your Holidays Bright (and Safe!)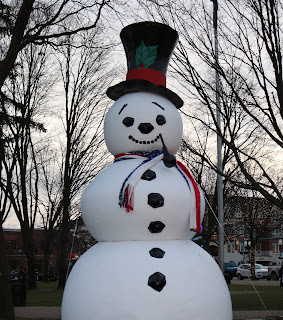 As the end of the year approaches fast, it's time we come to terms with the fact that masks and Zoom calls are here to stay for at least the near future. But being health-conscious doesn't mean you can't still have a great holiday season! Whether you're celebrating Hanukkah, Kwanzaa, Christmas, or the upcoming New Year, we have compiled 3 different ways to make sure your holidays stay bright—and safe—this year!
Embrace the Digital Age
While most of us would rather celebrate our holidays in-person with those we love, that isn't always possible during a pandemic. Whether due to the recent COVID-19 spikes, travel restrictions, or health concerns, embracing digital celebrations is the new way to go.
This holiday season, set up a family video chat during dinner! There's nothing better than eating delicious food while you catch up with loved ones. Even better, doing a Zoom dinner means you can eat whatever you're craving without judgement. Prefer your salads with cranberries? Go for it. Sick of eating ham or turkey? Pop in a lasagna or order from your favorite restaurant! You can even challenge your family and friends to decorate their Zoom-Room and see who has the best holiday decorations. Get creative!
Start a New Tradition
The best part about doing the holiday season different this year is the explosion of new, creative traditions that will come out of it. Here are a few of our favorites:
Virtual Santa Visit: Websites like

JingleRing

allow you to set up a video chat with Santa, keeping the age-old Santa visit tradition alive while keeping your kids (and Santa!) safe.

Drive-Thru Light Festivals: If your kids like getting out of the house during the holidays, try a car-ride around the neighborhood to check out holiday decorations, or look up your local Light Festival. Hines Park in Westland celebrates their annual

Lightfest

from November 25, 2020 through December 31, 2020, and boasts 4.5 miles of holiday light displays.

Digital Gift Exchanges: If you normally do a white elephant gift exchange with family, friends, or colleagues, try shopping online and sending the gift straight to their home!
Get Crafty
With some families still trying to rebuild their savings after financial hardships during COVID-19, it's time to get crafty with the holidays. Homemade gifts, decorations, and food aren't just ways to save money. They're also creative ways to make your holidays a little brighter.
Try your hand at baking something new, like homemade Chocolate Nut Bark, or repurpose an old T-shirt by weaving strips of it into a jersey bracelet. There are so many easy ways to create something new with little to no shopping necessary—just pop on Pinterest's DIY section!
Stay Healthy, Stay Happy
Staying at home this holiday season will not only keep you and your loved ones safe, but it will help keep your community healthy as well. And who knows? Maybe you'll start a new digital tradition that will last a lifetime!
Community Financial wishes you a safe and happy holiday season!
Your Turn: How are you going to keep your holidays bright and safe this year? Share your fun, digital plans in the comments!
« Return to "Money Matter$ Blog"
Go to main navigation