School Districts Embrace Support from Community Financial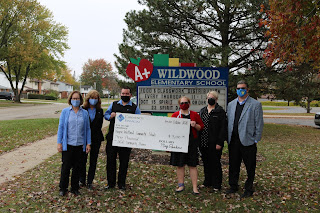 Chris Swanson, Maria Mitter, and John Dignan
from the Wayne/Westland Consolidated
School District accept a check at
Wildwood Elementary.

For Community Financial, supporting teachers and school districts is an important part of our community initiative. Since 1999, Our Community Shares program has awarded local school districts up to $45,000 each year to help fill gaps in education programs throughout the regions we serve. In total, Community Financial has donated over $750,000 in 24 years to our partnering schools!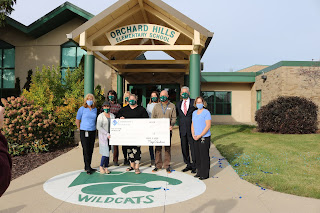 Community Financial is a proud supporter
of the Novi Educational Foundation!
Teacher Grants Help Satisfy Teacher Needs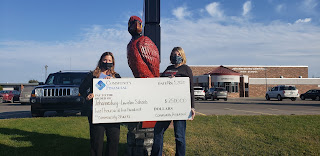 Johannesburg-Lewiston High School is part
of our Community Shares program benefiting
schools in the North.

With our annual Community Shares donation, each school district can decide how to use the funds to support student learning. Some school districts have education foundations, such as the "Educational Excellence Foundation" for Plymouth-Canton Community Schools, or the "Foundation for Excellence" for Walled Lake Consolidated Schools. When we give money to these education foundations, teachers can apply for a grant, specifying the specific program or initiative the money will be used for. A grant review committee then makes the decision about the best way to use the funds.

In the past, grants have been used for a wide-range of ideas and projects. Some examples of teacher grants throughout the years have been for mindfulness training, book clubs, classroom libraries, 3D printers, STEAM (Science, Technology, Engineering, Arts, and Math) resources, and even auto-shop classroom technology! By allowing school districts to allocate the funds, we are able to touch the lives of thousands of students through amazing and unique classroom programs.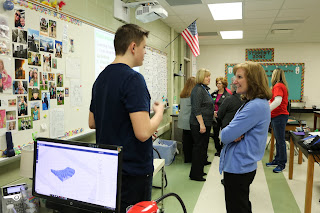 A student at Holmes Middle School in Livonia
explains how a 3D Printer work to a
Community Financial team member.
For our Northern Michigan school districts, the Community Shares donation is usually made directly to the schools themselves. Manager of Community Relations, Natalie McLaughlin, works with Northern Michigan school superintendents to help allocate the donations—choosing where the funds are most needed each year.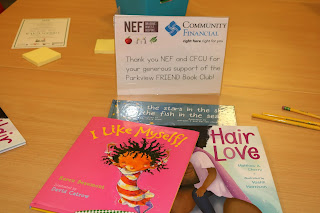 Parkview Elementary School in Novi used
grant funds to purchase books
for their Friend Book Club!
If you would like more information about our Community Shares program, or about our school partnerships, please visit cfcu.org/schools.
Your Turn: Which teacher(s) have had a positive impact on your life through their classroom programs and teaching initiatives? Share your stories with us in the comments!
« Return to "Money Matter$ Blog"
Go to main navigation