Making Banking Easier with an Updated Mobile App!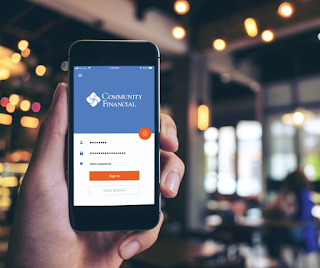 We are excited to share several new features of our Mobile Banking App with you! Go to the app store on your device now to update and you'll be directed through a brief tutorial when you first log in! If you would like a refresh on mobile banking benefits, check out this
short video

Here's What's New!
Mortgage Payments:
You can now conveniently transfer payments to pay your Community Financial Mortgage from the transfer menu in our mobile app.
Mobile Deposits:
We have increased the limits for Mobile Deposit and added loan payments to the account options. This means that you can now use the mobile deposit feature to make a payment on your Community Financial loans.
Card Controls:
The new Card Controls feature allows you to block, unblock, cancel and reorder your cards as-needed. If you're heading out of town, you'll also have the option to submit your travel plans. This will help track any unusual activity on your trip.
View Checks:
Need a copy of a check? You can now view checks that have cleared your account and even share them if needed.
eBills:
Do you use eBills with our Bill Pay Service? Our ePay system will now notify you when new eBills are available for review, you do not need to leave our app to see your balance due - so no need to worry about late payments.
Update Now!
Visit
cfcu.org/mobile
to download our app and learn more!
« Return to "Money Matter$ Blog"
Go to main navigation