Summer of Sharing 2020: 10 Years of Sharing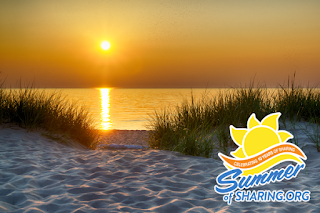 2020 has been a year of unprecedented firsts. And while many things have changed and our summer activities may not be the same, Community Financial remains committed to the community now more than ever. Summer will be here soon, and with it the return of Community Financial Credit Union's 10th annual Summer of Sharing campaign.
This year, we're celebrating 10 Years of Sharing and we're excited to support another 60 great organizations this summer—with your help! Community Financial will donate $60,000 to nonprofit, educational and community organizations throughout Michigan! That's $1,000 a day every Monday – Friday from June 8, 2020 – August 28, 2020.
Nominations begin on June 1st
. At that time, you are invited to visit
SummerOfSharing.org
to submit an essay-style nomination explaining how your favorite nonprofit helps the community it serves. These essays will stay live on the site for others to learn about how the nominated organizations are making a difference.
Community Financial's Summer of Sharing program is one of the ways we help give back to the communities that support us, but we can't do it alone. We need your input to let us know which groups are making the greatest impact. Past recipients have included animal welfare groups, school music programs, food pantries, veterans groups and many more!
President and CEO Bill Lawton is excited to keep the tradition of sharing alive in 2020.
"As a member owned cooperative, we understand that the well-being of our members relies on the strength of our communities.

In this time of so much need we are pleased to announce that our Summer of Sharing is back for its 10th consecutive year.

We invite you to tell us the organizations you think deserve additional financial support!"
Throughout the next three months, Community Financial will announce the winning recipients beginning June 8th on
SummerOfSharing.org
. Community Financial has donated over $485,000 through its Summer of Sharing program since 2011. We invite you to submit an organization you think could use an extra $1,000. Together, we can make a difference to the organizations that make a difference in our communities!
« Return to "Money Matter$ Blog"
Go to main navigation