School Spotlight: Plymouth Scholars Partnership Goes Beyond Saving Money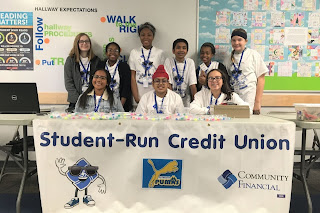 PSCA Student-Run Credit Union middle
school winter volunteers.
Schools may be closed for the year, but that doesn't mean celebrating our partnerships with them is! During these unprecedented times, it's more important than ever to look back at the way we teach our youth, the educational tools at our fingertips, and the way our future leaders have grown this school year.
Community Financial's school partnerships extend to several National Heritage Academies within the Plymouth, Canton, and Westland areas. Our NHA partners include: Plymouth Scholars, Achieve, South Canton Scholars, and Grand River Charter Academies.
Plymouth Scholars Charter Academy (PSCA), located on North Territorial Road in Plymouth, has been a partner with us since 2015. Here are some pictures of fifth and seventh grade student volunteers at the Plymouth Scholars Student-Run Credit Union.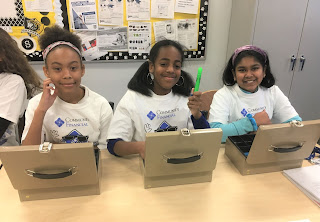 Fifth grade student tellers awaiting
deposits from student members.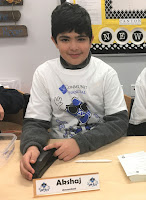 A fifth grade student accountant
ready to write receipts!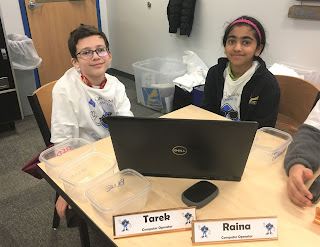 Student computer operators are trained to
input deposits into accounts.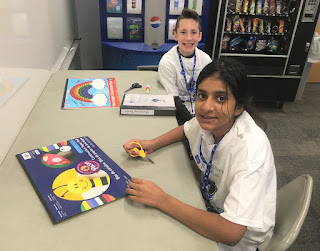 Student marketing representatives ready to
create amazing advertisements for the
Student-Run Credit Union!
Teaching Curriculum-Aligned Presentations at PSCA
Our Student-Run Credit Union program doesn't just offer students the opportunity to save their money at school. The program also reinforces grade-level curriculum. Each year, PSCA teachers (as well as all partnering school teachers) receive a presentation list of topics that are offered to reinforce their financial, math, and business curriculums. Education Partnership Coordinators are busy teaching different topics to students in classrooms regularly. Presentations are aligned with Michigan State Standards and Common Core Curriculum for each grade level.
Education Partnership Coordinator, Amy Pashukewich, has taught second graders at PSCA for the past two years about opportunity costs, goods and services, and the importance of having a business model. Amy reads the book
Arthur's Pet Business
by Marc Brown, and discusses these concepts with students before challenging them to build a business model for a future business of their own!
Education Partnership Coordinator, Amy Pashukewich,
reads Arthur's Pet Business by: Marc Brown
to PSCA second graders.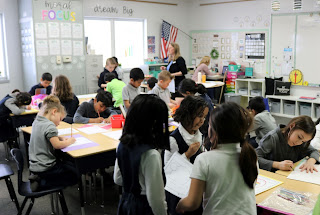 Amy helps second grade students create
their own business plans.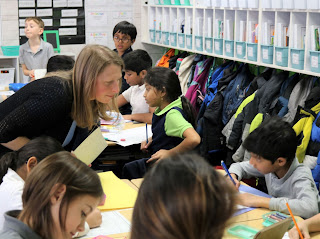 Amy helps second grade students create
their own business plans.
If you would like more information about classroom presentations and/or our award-winning Student-Run Credit Union program, please contact Mary Kerwin at mkerwin@cfcu.org. You can also visit our website at
cfcu.org/SCU
.
Your Turn:
What ways do you reinforce financial concepts with your children at home?
« Return to "Money Matter$ Blog"
Go to main navigation