Protect Your Information at Our Upcoming Shred Day!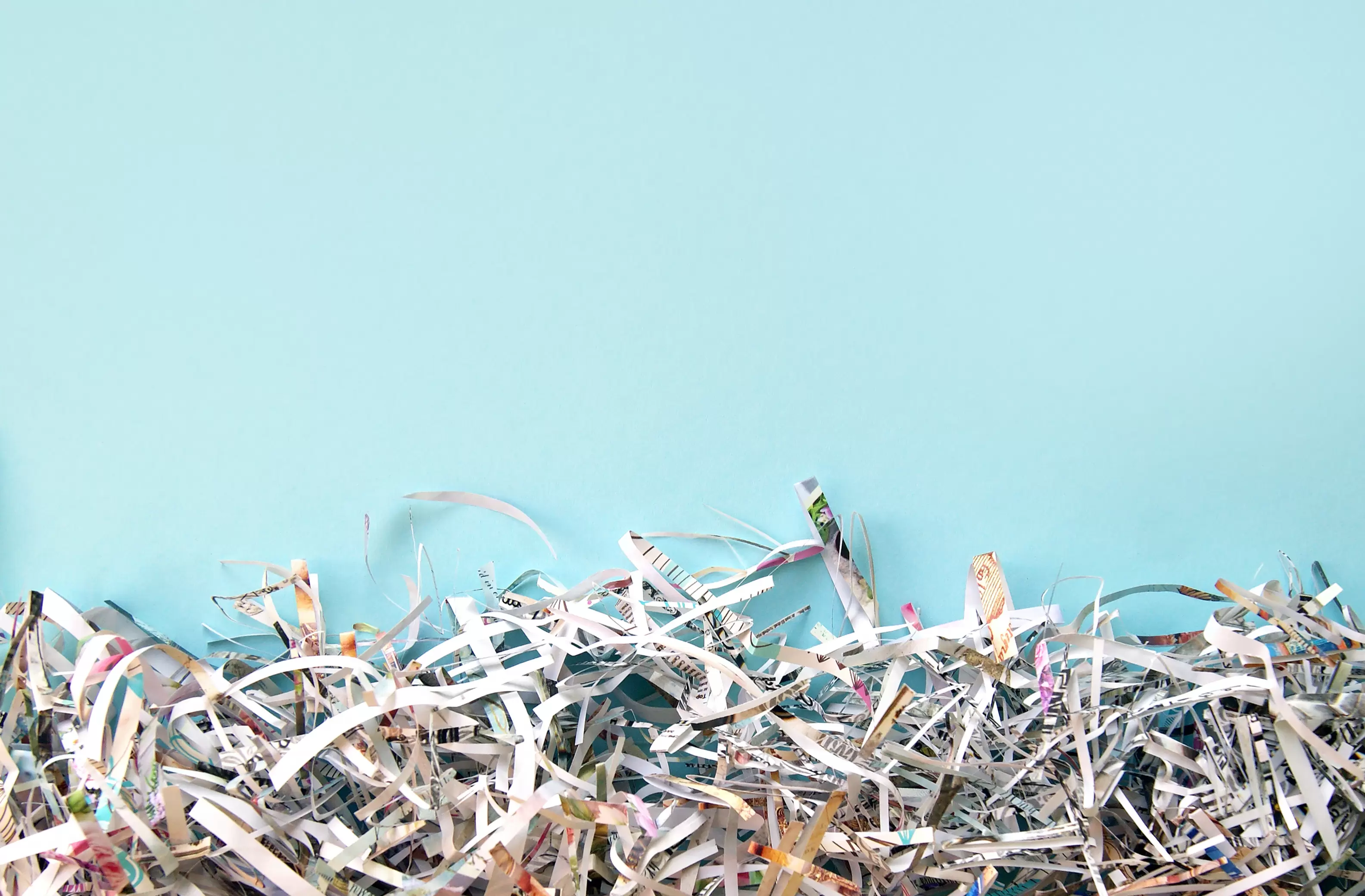 Identity thieves and scammers can use credit cards, financial statements, or utility bills, or other important paperwork to obtain and exploit your personal information. Your first line of defense to keep this theft from happening in the first place is to destroy documents containing your personal information before anyone can access them. Private documents and credit/debit cards, which contain sensitive information, should be destroyed as soon as you no longer need them.
Join Us for Community Financial's Annual Shred Day!
If you are looking for a way to securely shred and destroy your old documents, bring them to our Shred Day event this September on Saturday the 10th! We will have trucks on site to securely shred documents at 4 of our branch locations this year:
Gaylord Branch: 1360 W. Main St.
Hillman Branch: 27477 M-32
Saturday, September 10th from 11:00 a.m. – 1:30 p.m.
Novi Branch: 23890 Novi Rd.
Westland Branch: 7420 N. Wayne Rd.
Saturday, September 10th from 2:00 – 4:30 p.m.
* Please place all shredding materials in the trunk of your car. During the event, volunteers will transfer them to a secure truck for shredding/recycling. Please limit shredding to 4 banker's boxes or equivalent.
Shredding is an excellent way to destroy your documents and ensure the safety of your sensitive information. As a general rule, it's better to have as few physical documents on file as possible. Switching to online/mobile banking and opting-out of paper statements can also help keep your financial information more secure, as well as utilizing additional secure features, such as a Digital Wallet or other contactless payment options. For more great identity theft prevention tips, visit our website at cfcu.org/identitytheft.
Hosting our annual Shred Day is just one way we work to help our communities year-round! If you have questions about our Shred Day event, please call us at (877) 937-2328.
« Return to "Money Matter$ Blog"
Go to main navigation