School Spotlight: Miller Elementary Celebrates 10 Years of Partnership!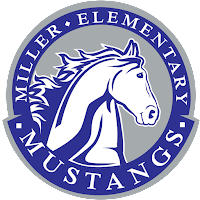 Miller and the Student-Run Credit
Union have been together since 2012!
Miller Elementary, in Canton, celebrates ten years of partnership with Community Financial! For the past ten years, Miller Elementary students have been saving their money and learning the business of banking at the Student-Run Credit Union. Students at Miller Elementary have definitely acquired some valuable work and financial skills during our dedicated, decade-long journey together!
A Persevering Partner Through Difficult Times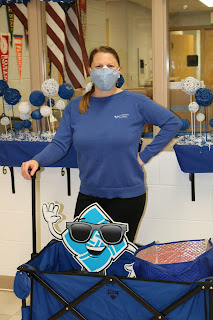 Education Partnership Coordinator
Amy P and D-Pozit with his ride!
COVID-19 has presented many challenges for everyone. Through the uncertainty, Miller Elementary and Community Financial both wanted to make sure students were given as much normality as possible. While many schools were closed to visitors, Miller Elementary allowed for "wagon" deposit days with Education Partnership Coordinator, Amy P. On deposit days, Coordinator Amy wheeled her wagon around to classrooms, collecting student deposits, and handing out prizes along the way.
In previous years, fourth grade volunteers would help Amy run the Student-Run Credit Union as branch managers, tellers, accountants, marketing representatives, and computer operators. Even though this wasn't possible this and last year, students were still excited to at least continue saving their money!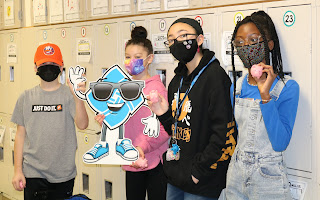 Miller students during a recent wagon
deposit day at school.
If you would like more information about our Student-Run Credit Union program, please contact Community Relations/Assistant Manager, Mary Kerwin, at mkerwin@cfcu.org.
Your Turn: What are some of your favorite Student-Run Credit Union memories from years past? Share them with us in the comments!
« Return to "Money Matter$ Blog"
Go to main navigation