Beware Heartbreak with Romance Scams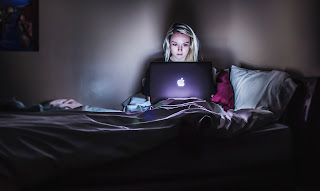 With COVID-19 forcing more singles to connect online,
America's most expensive scam
is on the rise. Romance scams are all over the internet and can be difficult to spot. Here's what you need to know about these scams to keep yourself from heartbreak.

How the scam plays out
In a romance ruse, a scammer creates a bogus online profile and attempts to connect to singles on dating apps and websites and through social media platforms. After a connection is formed, the scammer will work to build up the relationship with the victim. Once the scammer has gained the victim's trust, the scammer will spin a story asking the victim for money via wire transfer or prepaid debit card. After receiving the requested funds, the scammer will disappear. Alternatively, the scammer will ask their "date" to share personal financial information and then go on to empty the victim's accounts.
How to spot a romance scam
If you're looking for a new date online, watch out for these red flags:
Profile is too good to be true.

Single rushes into the relationship.

Single asks for money.
How to play it safe online
Avoid falling victim to romance scams and similar ruses by following basic online safety rules.
First, never share personal details online with anyone whose identity you cannot verify. Second, only visit secure sites and keep all the settings on your social media pages private. Never engage in conversation with a stranger who sends you personal texts or emails without any prior communication. Finally, do not send money to anyone online.
If you suspect a romance scam
If you believe you've been targeted by a romance scam, take these steps to avoid further damage:
Research the name on the profile to see if the details check out.

Do a reverse-image search of the profile picture to see if it's a stock photo or an image that was plucked off the internet.

If your research confirms your suspicions, stop all communication with the scammer. Block the scammer's number and spam their emails.

If you've already paid a romance scammer with a prepaid gift card, call the company that issued it to ask them to refund your money.

Report the scam to the

FTC

.
Your Turn: Have you been targeted by a romance scam? Tell us about it in the comments.
« Return to "Money Matter$ Blog"
Go to main navigation