Benefits of Using eBanking and Mobile Banking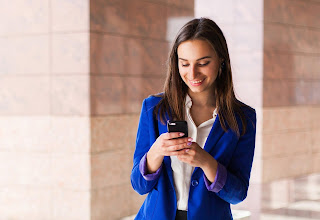 Have you started using Community Financial's eBanking or Mobile Banking yet? The biggest benefits of using online banking services are convenience, security, and an easy way to go green. Let's explore some other benefits of using online or mobile banking.
eBanking
When you open an account at Community Financial, you have access to online banking through a safe and secure website. Once you take a few minutes to setup your account, you can enjoy the freedom and convenience of banking online. Our online banking service provides:
• Account information that matters to you
• Detailed history including pending MasterCard® Debit & Credit Card transactions
• A fast bill pay service called ePay
• FI to FI Transfers between Community Financial and other institutions
• eAlerts sent to your email or texted to your phone
• Secure Message Center and ePay bill pay Support Center
Want to learn all of the benefits eBanking provides? Visit
cfcu.org/ebanking
or watch our
eBanking Benefits Video
to learn more!
Mobile Banking
If you'd like to use your smartphone for more sophisticated purposes, plus add a ton of convenience and peace of mind to your life, consider mobile banking. With a couple of taps, you can access a whole suite of financial information. Our mobile banking service provides:
• Ability to check your balance at any time, even when you are on the go
• 24-hour-a-day instant access
• Access to the latest banking technology
• Safety and security
Community Financial's mobile banking app is designed to make banking easier. Did you know you can use mobile banking to do more than check your account balances? Watch our
Mobile Banking Video
to learn the benefits our mobile app provides!
Mobile banking won't replace traditional, face-to-face interaction. There will always be a place in the credit union service standards for the human interaction. What mobile banking apps offer is a wonderful supplement to those high-quality services. Visit
cfcu.org/mobile
to learn more about our mobile app.
« Return to "Money Matter$ Blog"
Go to main navigation