Save Big Bucks by Brown-Bagging Your Lunch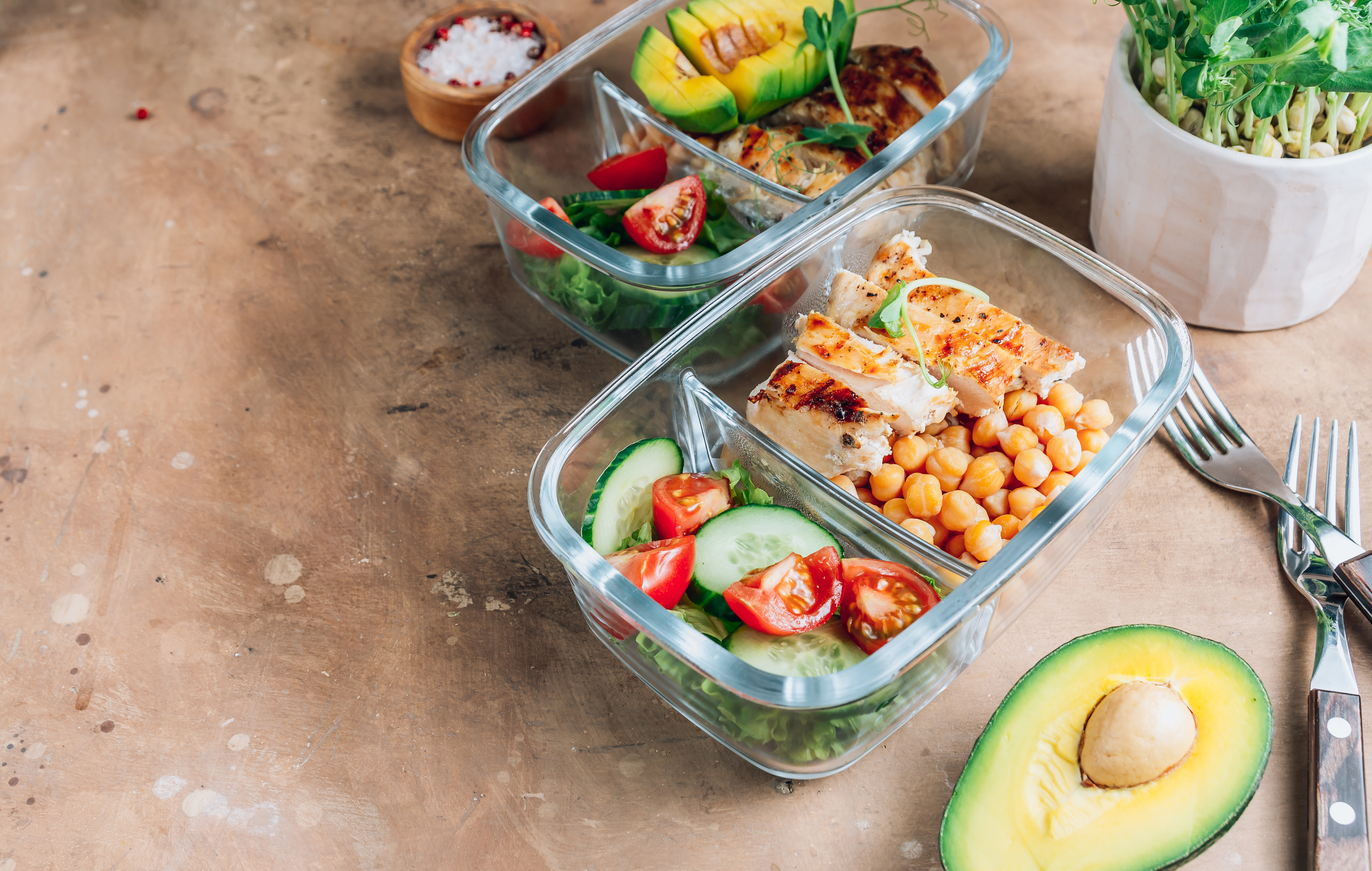 Did you know that choosing to bring your own lunch to work each day can save up to $3,000 a year? Each takeout lunch can easily cost $12 more than a homemade meal. If you'd put that money into an index fund and contribute to it for 25 years, you could end up saving close to $500,000!
Unfortunately, too many people end up buying out each workday because they don't realize how much it costs them, or they simply fail to plan ahead. Others may think it would be too much of a hassle to shop for, prep, and bring along lunch from home.
Here are some hacks for brown-bagging it to work with all the savings and none of the hassle.
Plan your menu and shop for it early
Don't get stuck staring at the contents of your fridge and wondering what to take to work seven minutes before you need to leave in the morning. Plan your lunch menu early in the week and add whatever you'll need to your grocery list. To save even more, shop the sales and the seasons, and then base your lunch menu around those items. For example, choose fruits and vegetables based on what's in season locally to score the best prices.
Marathon-prep at the beginning of the week
The thought of prepping lunch at the end of a long workday when all you want to do is veg out on the couch can be daunting. Instead, hold a marathon session at the beginning of the week or during the weekend to do as much labor-intensive lunch prep as you can. Slice and dice all your veggies for the week, split dressing into small containers, cook your pastas, wash fruit, and tackle any other prep that can be done in advance. This way, you'll only need to grab what you need each day from the fridge instead of facing an entire meal to prep and package.
Invest in reusable containers
Especially when you're prepping food all at once for the week, it's incredibly helpful to have a stock of reusable, BPA-free, food-safe containers to keep your meals and snacks. Not only will you be helping the environment by limiting your use of one-time containers made of harmful plastics or Styrofoam, but you'll save money too! Simply pop the dishes in the dishwasher after use and reuse containers again the following week.
Partner up
It's never easy to be the odd one out, and if you set yourself up to be the only one pulling out a homemade lunch while the rest of the office packs out to pick up lunch or orders in, you can end up throwing in the towel and joining the crowd. Try to find a like-minded partner to brown-bag it with you on the days you choose to bring lunch from home. Eat your lunches together; the companionship will make it easier for both of you to stick to your convictions.
Love your leftovers
Save even more money, and make lunch prep easier, by bringing dinner leftovers with you for lunch. You can repurpose a leftover protein to serve as a salad-topper or sandwich-stuffer, bring along a container of soup to warm up in the office microwave, or beef up your work lunch with some leftover rice, quinoa or another side dish.
Brown-bagging it to work when everyone else is ordering takeout isn't easy, but by using the tips outlined here, you can save a boatload of money on work lunches without the hassle.
« Return to "Money Matter$ Blog"
Go to main navigation