8 Reasons to Love Being a Credit Union Member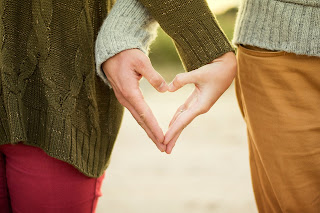 As a credit union member, you can expect a much more rewarding and meaningful banking experience. Because credit unions are member-owned and not-for-profit, they are more attuned to the needs of their members and are not driven by investors or their bottom line.
It's no secret that at Community Financial we love our members! In that same spirit, we've compiled a short list of reasons why you should love being a credit union member too.
1. Free Checking That's Really Free!
Some banks require a $1,500 balance, or a certain number of monthly transactions to get account maintenance fees waived. You may not need to make a large deposit or keep a lot of money at a credit union in order to avoid fees on checking accounts. In fact, Community Financial offers a completely
free checking account
that's only $5 to open with no restrictions.

2. Better Interest Rates
Credit unions work for their members. Since their members are also the people paying for their services, they don't have much of an incentive to charge an arm and a leg in interest and fees. Credit unions also offer competitive rates on
savings accounts
and
certificates of deposit
. Because they don't have to pay shareholders, they can return that money to their members.

3. Member Service
When you stop by your credit union, you'll be greeted with friendly, familiar faces and representatives who actually care. They're always ready and willing to help you with whatever you need – whether it's a question about your checking account, some personal finance advice or direction in a major life purchase.
4. Lending Practices
Credit unions are community institutions, so helping people out is part of what they do. Their auto and home equity
loan rates
also tend to be lower than those of corporate banks. They also tend to be more willing to make exceptions for details that may not be reflected in the conventional lending formula. For instance, Community Financial's
Lending Philosophy
is based on relationship lending and looks at more than just a person's credit score.
5. Financial Education
Credit unions want to make their communities a better place. Part of that mission includes financial education. If you need advice about home-buying, making a budget or using credit responsibly, your credit union will be happy to help. Community Financial offers
Financial Resources
to help keep people on track. We are also deeply committed to the financial education of youth through our award-winning Student-Run Credit Union Program. We now operate 52
Student-Run Credit Unions
, impacting more than 25,000 elementary, middle, and high school students.
6. Free ATM Network
Many credit unions belong to the CO-OP network, which provides member institutions with access to nearly 30,000
surcharge-free ATMs
. These ATMs are located throughout the U.S., as well as some foreign countries. If you're a member of a participating credit union, you may be able to use these ATMs at no charge. Community Financial members have access to
Alliance One
and
CO-OP Network
ATMs that can be found at credit unions and convenience stores across the country.
7. Ownership
Credit unions, by definition, are not-for-profit cooperatives. As a member and owner of the credit union, you also have a say in how the credit union is run. In fact, we encourage you to join us at our annual meeting on March 14th at The Inn at St. John's Conference Center, and make your voice heard. And, if you have the time and interest, we'd love to have you consider joining our
board of directors
. When members get involved, our credit union benefits from having new people join the board, to share in advising the smooth running of your credit union.
8. Commitment to the Community
Credit unions are an important part of our community. The more members a credit union has, the more value it can provide to its membership as a whole. As a credit union grows, it can offer better services at more competitive rates and with fewer or lower fees. That's the power of community support. Credit unions are also committed to
giving back to the communities
they serve.
Last year, Community Financial donated over 4,000 hours and $500,000 to local events and organizations. If you are already a credit union member, thank you for being a part of the credit union movement and sharing the love with us!
« Return to "Money Matter$ Blog"
Go to main navigation