Tuesday, May 28, 2019

We're Ready to Give Back with the Summer of Sharing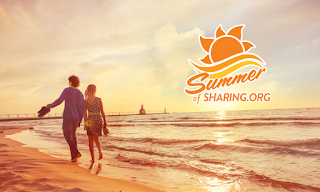 Summer will be here soon, and with it comes sunny days, flip-flops, and the return of Community Financial Credit Union's

Summer of Sharing

program! During our 9th annual Summer of Sharing campaign we want to know, "What GOOD could you do with $1,000?"

This summer, Community Financial will donate $60,000 to nonprofit, educational and community organizations throughout Michigan! That's $1,000 a day every Monday – Friday from June 10, 2019 – August 30, 2019.

Tuesday, May 21, 2019

8 Ways for Kids to Make Money This Summer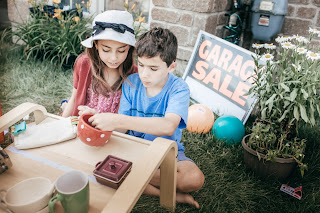 The best way to teach children financial responsibility is by encouraging them to earn and manage money on their own. As the weather warms and summer nears, there are many opportunities for your kids to pull in some extra money.

The next time they ask you to buy something that's out of budget, tell them they can earn the money to buy it themselves. As an alternative, suggest that you'll cover half the cost if they earn the other half. Talk to them about finding a summer job, the work they can do on weekends, or suggest a one-time gig they can initiate.

Friday, May 17, 2019

School Spotlight: Edison Elementary Students Learn on the Job!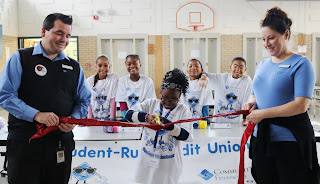 Edison Elementary's Student-Run CU
Ribbon-Cutting Ceremony, with Community
Financial's Westland Branch Manager
Shawn Campion and Education Partnership
Coordinator, Karie Gonczy.

Edison Elementary Volunteers are Beginning Their Journey to Financial Success!

Community Financial has continued to grow our Student-Run Credit Union program since its beginning in 1990. Edison Elementary School in Westland was another added partnership this year! Edison Elementary students, teachers, and staff have jumped at the opportunity of teaching financial education at Edison.

Check out these pics of Edison Elementary's winter volunteers taking the reins, ready to assist student members and continuing the outstanding service from the fall.

Tuesday, May 14, 2019

6 Ways to Save Money on Camping Costs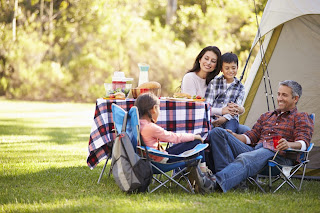 Camping was always considered the low cost vacation option, cheaper than spending money on hotels and eating in restaurants, certainly. But if you're not careful, camping comes with hefty start-up costs to sleep comfortably in the great outdoors and protect yourself from the elements. How can I cut down on camping costs but still have a great experience?

If you're looking to trim your vacation expenses, read on for 6 ways to save on

camping costs

.

Tuesday, May 7, 2019

When Should I Put My House on the Market?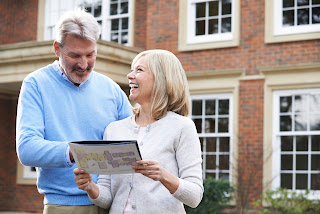 If you're thinking of selling your home, think spring. That's because the season of blossoming flowers and gentle breezes has traditionally held the designation as the best time of year to sell a home. Before you start prepping your home for a photo shoot, take a moment to consider your particular circumstances and needs.

What makes spring so well-suited for house-hunting? Let's take a deeper look at the sell-in-the-spring rule so you can make an informed decision about when to put your home on the market.

Go to main navigation Go to main navigation