We Want to Hear From YOU!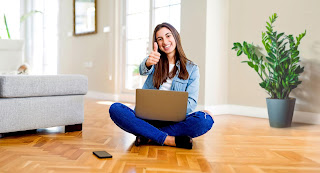 We're gathering up member testimonials and we want to hear from YOU! Tell us what you love most about Community Financial or how we've helped you build a stronger financial future. Five lucky members will win $100!*
All Stories Welcome
Do you have a story about your experience banking with Community Financial? How about a great experience with one of our representatives at a community event? Is there a team member who always goes above and beyond or a mortgage representative who snagged you a great interest rate on your last loan? We're looking for all of these stories and more! Whatever your story is, we want to hear it.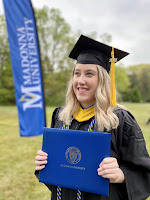 Baylee R.




Members Really DO Say It Best!
"I have been a member of Community Financial since I was 5 years old, and I am 25 years old now. They have given me my first bank account, credit card, student loan, etc. During the past 20 years, I have never had an unpleasant experience at CFCU. The banking is simple and convenient and everyone that works there is friendly and helpful. I don't plan on ever switching banks!!" – Baylee R.
"I drove all the way out to Livonia from Macomb to get a Home Equity Line of Credit from Community Financial. My family & I have gotten auto loans from them before and they were nothing but stellar. Not only were the rates the best in the business, but their customer service always exceeds expectations. …At Community Financial, you aren't just a transaction to them. They make you feel like you are a part of the family." – Daniel M.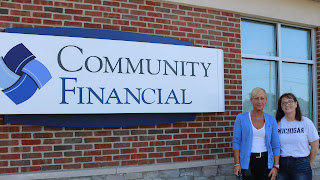 Westland Team Member Nicole N. with Connie H.
"I lost almost all the money in my checking account to someone using my numbers overseas from my debit card. I went straight to the Westland branch on the verge of a nervous breakdown! They quickly put me at ease and starting working on it immediately. If it weren't for Nicole, I would have been a real mess! She resolved the problem in just a day or two and my account was back with no charges. I have been with Community Financial for more than 20 years! I won't bank anywhere else!" – Connie H.
Share Your Story
At Community Financial, your stories mean the world to us and we can't wait to read them. Visit cfcu.org/SayItBest and share your story today!
*Promotion begins on August 1, 2021 and ends on September 25, 2021. The Official Rules apply to all persons participating in the promotion.
By
submitting your testimonial at
cfcu.org/SayItBest
you agree to give permission for Community Financial Credit Union to use your experience as a testimonial for marketing purposes. All submissions become property of Community Financial and we reserve the right to edit/correct information as it pertains to products, services, grammar, etc. We also reserve the right not to publish submissions for any reason.
« Return to "Money Matter$ Blog"
Go to main navigation