Community Financial Named "Best and Brightest" for 14th Year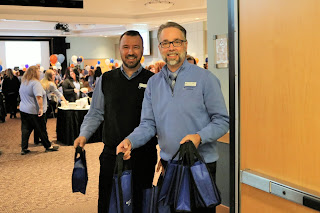 Community Financial leaders get ready
for the annual Meetup event!
We are thrilled to announce that for the 14th consecutive year, Community Financial Credit Union has been selected as one of "Metro Detroit's 101 Best and Brightest Companies To Work For™!" This award recognizes companies for their excellence in human resources and practices which create exceptional work environments.
This recognition is awarded based on questionnaires completed by the employees of each nominated company. Companies give insight into their workplace environment by providing details on things like: work place communication, work-life balance, employee education, diversity, employee recognition, and retention. Employees then fill out an extensive survey, and winners are selected based on independent research on key measures in those various categories.
So what makes CFCU stand out among our peers? We strive to create a culture of teamwork and fun! Here are a few of the perks our team members receive: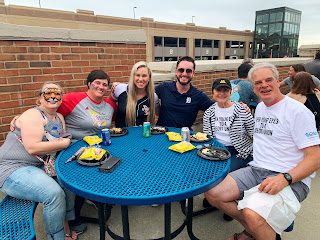 Team members having fun at a Tigers game!
Remote work opportunities
Volunteer days off with pay
Longevity program with rewards
Community involvement opportunities
Employee referral reward program
College scholarships for team members and their children
Tuition reimbursement
Generous vacation time and 401(k) match
Paid day off during birthday month
Car detailing service and massage days
Fun activities throughout the year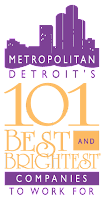 "I've really enjoyed working at Community Financial over the past several months," said Brooklyn Sondgeroth, Marketing Communications Specialist.
"It's clear that so many people who work here have such a wonderful work-life balance and it's truly something I've never experienced in the workplace before."
At Community Financial we recognize our employees as our greatest assets, and we are proud that they have chosen us once again as the "Best and Brightest." To view current career opportunities please visit
cfcu.org/careers
.
« Return to "Money Matter$ Blog"
Go to main navigation