How to Protect Against Identity Theft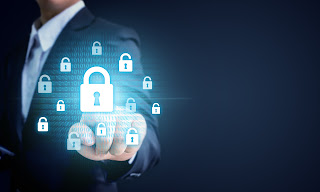 In an increasingly-digital world, people use devices and technology for all sorts of things. Shopping, social media, finances, vacation planning, and everything in between. While increased accessibility to these outlets helps make things in our lives quick and convenient, having so much personal information online leaves us vulnerable to cyber criminals looking to make a quick buck.
Data breaches alone have exposed hundreds of millions of consumers to hackers, with almost 1.4 million complaints of identity theft in 2020 alone, according to the Federal Trade Commission (FTC). That's more than $3.3 billion stolen by identity thieves in one year!
Cyber thieves who access one's personally identifiable information (PII), such as birthdate, Social Security number, home address, driver's license number, passport number and credit card or financial account information can use it to open new accounts, buy expensive items, or pay their own bills, all while unsuspecting victims continue their lives, often not finding out until weeks or months later, when the damage is already done.
To avoid this hardship, we've compiled a variety of techniques and tips that should help you avoid Identity Theft (and other fraudulent activity) while you go about your life online.
How to Avoid Identity Theft:
Always require a PIN or strong password to unlock devices and accounts, plus 2-step verification where possible (for example, allowing accounts to send a verification email or text message to confirm your identity). Also, do not use the same password for multiple accounts—this allows thieves easy access to all of your information if hacked.
Always use updated and trusted security software on your devices.
Regularly sign in to online accounts to monitor transaction accuracy, such as checking credit card statements and lesser-used email accounts.
Switch to paperless statements so there is less sensitive information in your mail, and/or shred old documents when they are no longer needed.
Put alerts on your financial accounts so you get reports for each transaction, or transactions exceeding a set dollar amount. For Community Financial accounts, this can be set up in your Mobile or eBanking account in the "Alerts" tab. Visit cfcu.org/CardFraud for more information about setting up alerts.
Put a freeze on your credit report so others can't open accounts in your name, or make sure to check your credit once a year to make sure there isn't fraudulent activity associated with your SSN. Information on how to access your credit report can be found here: cfcu.org/CreditReview
File your tax returns early.
Do not open emails, click on links or answer calls from suspicious addresses or numbers.
Do not carry your Social Security card or documents including your SSN on them. Also, do not tell anyone your SSN by phone unless you are 100% sure who they are and why they're asking for it.
Do not use public Wi-Fi when making any financial transactions, such as online banking or shopping, or to check your personal information such as email or social media.
Do not leave personal information in your car, even if it is locked.
Invest in an identity theft protection service (such as IdentityGuard or LifeLock) to monitor, detect and alert you about attacks on your identity or finances and reimburse you for losses.
If You are a Victim of Identity Theft:
Contact at least 1 of the 3 main credit bureaus: TransUnion, Experian, or Equifax.
Report it to the FTC at www.identitytheft.gov or call 877 438 4338.
Contact your financial institution, such as Community Financial's Member Contact Center at (877) 937-2328, to close your defrauded accounts and open new accounts.
For more financial resources and information on Identity Theft Protection, visit cfcu.org/FinancialResources or reach out to our Member Contact Center at (877) 937-2328.
Your Turn: Which of these steps have you taken to further secure your online identity? Share your safety tips with us in the comments!
« Return to "Money Matter$ Blog"
Go to main navigation