5 Ways to Destress After the Holidays for Less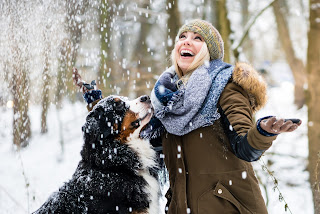 For many, the holiday season brings not just cheer, but stress as well. Thankfully, we've got your post-holiday destress covered! Check out these 5 ways to destress for less:

1. Get Moving
You may have heard that exercise does more for your body than keep you healthy—it can also keep you happy! For many, the feel-good endorphins that come with movement can make your troubles float away. If the end of the holiday season has you feeling down, try changing up your routine with some crunches, an outdoor jog, or even an exercise-based videogame such as RingFit, Just Dance, or Beat Saber!
2. Turn Up the Music
The power of music can have a profound effect on our emotions and our body. For instance, slow, classical music played at a low decibel level has a uniquely calming effect. Also, upbeat music has the ability to make us feel more optimistic and positive about life. Researchers have also said that listening to music can have the same effect on your brain function as meditation or even doctor-prescribed medication.
3. Spend Time Outdoors
When the internet and news has you down, get back to nature. Grab a jacket and get outside this winter—there's nothing like fresh air to put the zing back in your step! Not only is fresh air good for you, but nature sounds and the sights of nature have also been found to lower blood pressure and levels of the stress hormone, cortisol.
4. Quality Time with Animals
There's nothing quite like spending time with a furry companion to help relieve stress. Scientists have found evidence that proves pets have a calming effect on their owners. Just by spending time with them, animals can reduce stress, anxiety, depression, and even improve cardiovascular health. And spending time with your pet has equally beneficial rewards for them as well, including boosts of endorphins and longer lives.
5. Laugh a Little (Or A Lot!)
If you're feeling down, get yourself some laughs! Find a new comedy series to binge or search through YouTube for epic joke battles filmed at local comedy clubs, or get on a call with your funniest friend and share stories that make you both laugh. There's nothing quite like a good laugh to help your stress melt away.
Your Turn:
How do you destress for less? Share your tips with us in the comments!
« Return to "Money Matter$ Blog"
Go to main navigation