National Credit Education Month: Raise Your Score!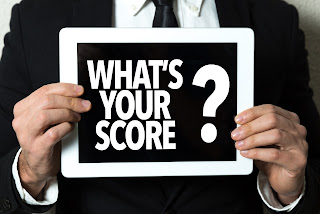 Did you know that March is National Credit Education Month? If not, don't worry! The world of credit can be incredibly confusing, but we're here to help make it easier to navigate. We've compiled the best tips to not only obtain your score safely, but also build or repair your credit, no matter where you're starting from.
First thing's first:
What is a credit score?
A credit score is a numerical expression that indicates a person's credit worthiness, or ability to pay back loans on time. The higher the score, the more likely you'll be able to obtain a loan with favorable terms, such as a low interest rate, which means you will end up paying less interest on your loans in the long-run. Credit scores can vary from 0 to 850. For those without any current or previous loans, your credit score would be non-existent.
What is a "good" credit score?
In general, anything above 661 constitutes a "good" credit score, with 781-850 ranking in the "Excellent" range—nabbing you the best interest rate on a loan. These terms can vary based on credit bureaus, but they are all basically around the same numerical ranges. Individuals with Excellent credit will generally have an easier time finding, applying, and securing financing in the future.
How do I check my credit score?
Finding out your credit score is a quick and easy process, which the Financial Sales Representatives at Community Financial can help you check for free. Our Representatives can help you obtain and understand your score, pulling from TransUnion: one of the top 3 credit bureaus. Simply visit a branch near you or call (877) 937-2328. For more information about checking your credit score, visit cfcu.org/creditreview.
How are credit scores calculated?
35% - Payment History
Paying bills on time is key!
30% - Amount of Credit Owed
Even if your credit line is big, make sure to keep your balances to 30% or less of the total credit limit.
15% - Length of Credit History
How long you've had your credit card is just as important as making payments on time.
10% - New Credit and Inquiries
Limit new credit applications to once every two years or less—taking on new debt frequently can lower your score.
10% - Mix of Credit
It's important to have a mix of secured (for example, auto loans) and unsecured (credit cards) debt.
I don't have any credit—how do I get started?
The best way to build credit from scratch is to open up a revolving line of credit, such as a credit card. This allows you to build credit history each month while utilizing your card and making your payments on time. For those new to credit cards, Community Financial offers a Secured Mastercard®. By "pledging" savings to match your credit limit, you can build healthy savings and spending habits, while establishing payment history and credit. Not interested in a Secured Card? We have three personal card options with a fixed interest rate, ready to fit your needs.
I'm struggling to repair my credit—what should I do?
If you're working to repair your credit, you're not alone. Over 30% of Americans have a credit score under 660 and are looking to repair their credit score. To get started, follow these steps:
Look over your credit report for any mistakes. This includes unusual activity, unrecognized charges, and balances you've already paid that are showing as past-due. Report any issues to your credit card company and/or one of the credit reporting bureaus.
Make sure you're making payments on time. With 35% of your credit made up of credit history, paying your bills on time should always be a priority. If possible, set up auto-payments to make this an easier process, or set up alerts a few days before payments are due as a reminder.
Limit the number of revolving loans open. While it may be tempting to open up a new retail or department store credit card for sign-up bonuses, opening up too many credit lines can actually hurt your credit. Hard inquiries (like when you apply for a new loan) can negatively impact your credit score for up to two years.
Cultivate long-standing credit. When it comes to payment history, it's important to cultivate long-term credit accounts. This means that the credit card you've been paying off each month since your 18th birthday holds more weight than the card you opened this year. Where possible, focus on maintaining positive payment histories with long-standing revolving loans.
Pay down outstanding balances. About 30% of your credit score focuses on the amount of debt you carry, compared to your credit limit as a whole. In general, credit bureaus like to see that only 30% (or less) of your credit limit is being utilized at any given time. For example, a credit card with a limit of $10,000 should have no more than a balance of $3,000. Keeping your balances low will allow you to repair credit faster than you'd think!
Ready to get started?
Learn more about credit reviews online at cfcu.org/CreditReview. Looking to get started building or repairing your credit? No matter where you are in the process, our Financial Sales Representatives are ready to help get your credit where you want it to be. Call (877) 937-2328 or visit one of our branches to get started today!
« Return to "Money Matter$ Blog"
Go to main navigation