Why Is There Still a Shortage on Some Goods?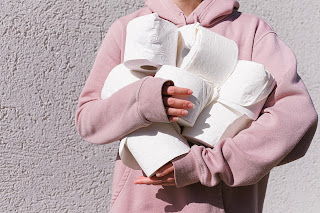 As the calendar turns from April to May to now June, Americans are finally getting used to living with the new reality of the coronavirus pandemic. And part of that reality means empty store shelves.
Customers' growing frustration has reached such extremes in some places that it has escalated into physical confrontations and actual larceny — over rolls of toilet paper. In mid-March, Florida sheriff's deputies arrested a man for allegedly stealing 66 toilet paper rolls from a Marriott hotel. In early April, Beverly Hills cops found 192 rolls of toilet paper in a stolen SUV. Customers are clearly fed up with seeing empty store shelves.
What's behind the ongoing shortage of basic commodities like toilet paper? Why are we still seeing a lack of supplies months after the initial onset of the pandemic and the nationwide lockdown? When will the shortage end?
Manufacturers explain that the bare shelves we saw when the pandemic first began dominating headlines were likely due to the panic that swept through the country. The hysteria was fanned by fear-mongering articles on some news sites that had very little basis in actual, proven facts.
This, in turn, led to frantic customers swarming stores and buying out paper towels, hand soap, disinfectant and toilet paper. Suppliers weren't properly prepared to meet the overwhelming demand, and goods were understandably limited or unavailable until they could replenish their stock.
"I can't give you an exact number, but I will tell you we're making more than ever," says Arist Mastorides, president of the company which makes Cottonelle toilet paper and other dry goods. "It's a significant amount to cover what we think will be used with people traveling less and staying home more."
But why haven't they caught up with the demand by now, nearly three months later?
Eric Abercrombie, spokesman for the company that makes Quilted Northern toilet paper, explains that the shortage is due to a shift in the demand with the nationwide lockdown. It's not that Americans are using more toilet paper at home than they do at work; it's that they use a different kind. The bath tissue generally sold to the commercial market is made of one-ply recycled fiber, while the kind favored by consumers is a softer product made of two-ply virgin fiber. Suppliers need to adapt to this shift for meeting the changing demands.
Some other products, like paper towels and hand soap, are still in short supply as manufacturers struggle to restock the shelves emptied a few months ago. There have also been some interruptions in the supply chain, such as workers contracting the virus and staying home sick or those self-quarantining to keep themselves and others healthy.
But there is hope on the horizon for the frustrated consumer.
Manufacturers assure the public that they are hard at work to meet the changing demands and to replenish depleted stock in stores around the country. Factories are running 24/7 and temporary workers are being called upon to cover for employees who stay home. In just a few weeks, the manufacturers say, customers should be seeing fully stocked shelves once again.
Your Turn:
Have you seen shortages at your local grocery and box stores? Have you started shopping in new ways, such as online or at new retailers? Tell us in the comments!
« Return to "Money Matter$ Blog"
Go to main navigation