Celebrating Wixom's Grand Opening with Guest Blogger Alex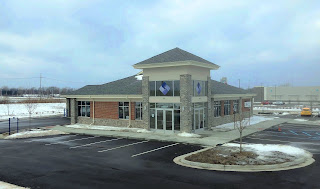 The Wixom Branch is located at
28607 S. Wixom Rd.

and is




Community Financial's 13th location.
In honor of Community Financial's Wixom branch opening, we asked its new Branch Manager, Alex Hansen, to be our guest blogger. Alex talks about the Wixom team, his excitement for the Grand Opening, and what the new branch will bring to the community.
About the Branch
The Wixom branch is located at 28607 S. Wixom Road. It is just north of I-96 off exit 159. We are located at the same site of what was the oldest Ford manufacturing plant at the time, the Wixom Assembly plant, which closed in 2007.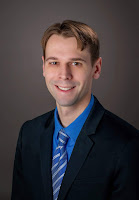 Alex Hansen,
Wixom Branch Manager
About Me
I've worked at Community Financial for 5 years. I started in February 2014 as a Financial Sales Representative before becoming the Assistant Manager at our Plymouth branch. In the past year I was managing the Livonia location before accepting the Wixom Branch Manager role.
I love working for a company that not only cares so much for the members we serve, but also truly cares about its employees. Prior to working in the banking industry, I worked in filmmaking earning a Bachelor of Fine Art from Northern Michigan University. Most recently, I earned my M.B.A. from Davenport University with a concentration in Finance.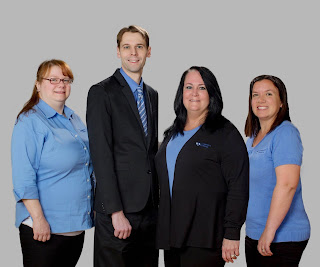 Wixom Branch team (left to right):
Kimberly, Alex, Julie, Shannon
The Wixom Team
The Wixom team will consist of a Branch Manager, Assistant Manager, and Member Service Representatives. Our Assistant Manager Julie brings a wealth of financial experience to the team. She has strong ties to the community and a true passion for helping members. Combined, Julie and I have over 25 years of banking experience! Our Member Service Representatives, Kimberly and Shannon, came to Community Financial in November 2018 with years of member service experience, and are excited to start serving Wixom members!
Being in a New Community
Despite the branch being new to the area, Community Financial has many members that live and work in Oakland County and the surrounding area. The new branch location will not only expand access for our existing members, but it will allow us to impact the community and offer these services/options to new members.
As a team we are focused on giving back to the community and helping to enhance the Wixom area. Currently we are a member of the Area Lakes Chamber of Commerce and hope to partner with the Downtown Development Authority of Wixom. Additionally, we are committed to helping local school systems and education foundations with youth financial education and scholarship opportunities to our student members.
Why Choose Community Financial?
Community Financial is a relationship-based full service financial institution that is deeply rooted in the communities that we serve. Most importantly we look at all aspects of a member's relationship, not just a person's credit score. Those with strong credit will still appreciate our incredibly competitive and low rates, while those who may have struggled or fallen on difficult times with their credit benefit from the options we offer.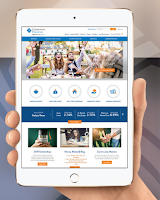 Celebrating Wixom's Grand Opening
I'm looking forward to celebrating the branch opening and becoming an asset to the Wixom community. To celebrate our Grand Opening, the public is invited to
stop by our new branch now until March 30, where they can enter to win an iPad Mini®
.
We invite everyone to come visit our new location and see how we are making banking easier! We look forward to seeing you soon!
« Return to "Money Matter$ Blog"
Go to main navigation