PURCHASE
What's the right mortgage for you? Community Financial's team of local, experienced mortgage experts can make the mortgage process easier. We'll answer all of your questions on the purchase process, and help find the right mortgage option for you.
CONTACT US
Phone: 877-937-2328 ext. 8500
For service on an existing mortgage please call us at 877-937-2328 ext. 8344
Featured Programs:
Buy Before You Sell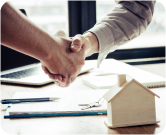 Submit an offer without a contingency to close on your existing home first.
Pairs well with a Bridge Loan to use the equity in your existing home as a down payment.
Must have good credit and a minimum of 20% equity in the existing home.
Available on the financing of primary residences only.
Bridge Loans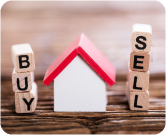 "Bridges the gap" between the purchase of a new primary residence and the sale of your existing one.
Finance your down payment using the equity in your existing home.
No upfront fees. Minimum payments are due monthly and are interest-only to free up extra cashflow until the home sells.
0% Down Program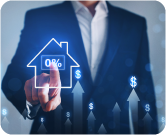 Finance up to 100% of the lesser of the purchase price or appraised value for a primary residence.
Seller contributions (up to 3% of the purchase price) can be used towards the loan costs, prepaids, and prorations.
Mortgage insurance premiums are reduced.
Must have good credit (700+), no income limitations apply.
Allows lower income families in rural areas the ability to purchase their primary residence with minimal cash out of pocket.
A greater contribution from the seller is permitted to help cover expenses related to loan costs, prepaids, and prorations.
Attractive pricing and low mortgage insurance premiums even for those with less than perfect credit.
Vacant Land Loan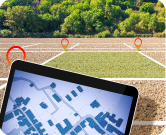 Financing available for hunting property or a site for future home.
No limitation on the number of acres.
Finance up to 80% of the lessor of the purchase price or appraised value.
Considering Homeownership
Learn more about the upfront and ongoing costs of homeownership and how they will fit in with your other expenses. This educational lesson in our Money Matter$ eLearning Center will explore loan choices, home buying resources and more.

Go to main navigation