The 20% Down Myth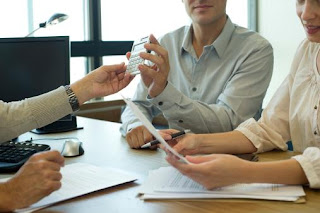 If your goal is to own a home of your own, you are likely saving up until you have 20% of your dream home's total value. All that's great, but the fact is you don't need to put down 20%.
The 20% myth is left over from the era after the housing crisis, when many lenders tightened their lending parameters for a while. In fact, since FHA loans were introduced in 1934, many mortgages have not required putting 20% down.
Let's explore loan options that don't require 20% down and take a deeper look at the pros and cons of making a smaller down payment.
These are your government-backed loan options: 1.) FHA mortgage:
This loan is aimed at helping first-time home buyers and requires as little as 3.5% down. If that number is still too high, the down payment can be sourced from a financial gift or via a Down Payment Assistance program.
2.) VA mortgage:
VA mortgages are the most forgiving, but they are strictly for current and former military members. They require zero down, don't require mortgage insurance and they allow for all closing costs to come from a seller concession or gift funds.
3.) USDA home loan:
These loans, backed by the United States Department of Agriculture, also require zero down, but eligibility is location-based. Qualifying homes need not be situated on farmlands, but they must be in sparsely populated areas. USDA loans are available in all 50 states and are offered by most lenders.
For those looking for a more conventional loan, Community Financial might have the perfect program for you:
0% Down Program:
This program is available to those with a Good credit score (720+). There are no income limits and the program is available for 15, 20, and 30-year Fixed Rate Terms and ARMs. This program is only available on owner-occupied properties and for loan amounts up to $424,100. Learn more about this program at
cfcu.org/firsthome
.
Why make a smaller down payment? You may want to reconsider waiting until you've saved that 20% down payment? In the time it takes you to save, home prices may rise significantly. Rates may go up as well.
Other benefits of a smaller down payment include:
Conserve cash: You'll have more money available to invest and save.
Pay off debt: Many lenders recommend paying down credit card debt before purchasing a home. This will improve your credit score and help you land a better mortgage rate.
Build an emergency fund: As a homeowner, having a well-stocked emergency fund is crucial.
Cons of smaller down payments:
Mortgage insurance: PMI is an extra monthly expense.
Potentially higher mortgage rates: If you're taking out a conventional loan with a smaller down payment, you'll have a higher mortgage rate.
Less equity: A smaller down payment means having less equity in your home.
Before house-hunting, be sure you can afford to own a home. Ideally, your total monthly housing costs should amount to less than 28% of your monthly gross income. Ready to buy your dream home? Contact one of Community Financial's mortgage specialists at
(877) 937-2328 ext. 8500
.
Your Turn:
Have you purchased a home with less than 20% down? Share your experience with us in the comments!
« Return to "Money Matter$ Blog"
Go to main navigation