How to Get the Most from Your Online Banking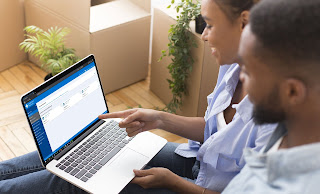 With the release of our new and improved Online and Mobile Banking platform last month, it's time to get acquainted with some of the exciting features available! Whether you're new to the platform, or have utilized online banking for years, there's something for everyone. Take a look at some of our tips and tricks on how to get the most from your eBanking experience below:
Customization Tools for Everyone
The new eBanking platform offers much more customization than ever before! On the Account Overview page, you can add new accounts, hide accounts, and group your accounts however you'd like. View your accounts in either a list or grid view, and expand or minimize your various account shares in order to make your eBanking experience uniquely you.
Alerts that Work for You
Under the "Messages & Alerts" tab, you can manage alerts (and card fraud alerts) to make sure you're being notified when and how you choose. Here, you can set up general alerts, for your full account membership, or create alerts for specific shares or loans. For each alert, you can choose how to be notified as well, whether that be through email, push notifications, or text messages.
Even Easier Loan Balance Transfers
We've made it easier than ever before to transfer your loan balances to your Community Financial Mastercard. Save money fast, with no balance transfer fees, by taking a photo of your payment coupon or statement from your other financial institution and submitting it via your online and mobile banking platform. You can also apply for a loan in your eBanking and Mobile app, making it easier to get the services you need.
My $ Manager
An exciting new feature, My $ Manager is a new Personal Financial Management tool to help keep you on track. Track your spending, create budgets, and set savings goals. You can even link external accounts to My $ Manager, so you can manage your money all in one place!
External Transfers
It's easier than ever to send money to and from Community Financial and your linked external accounts. Select "External Transfers" in eBanking or the Mobile app to establish a link to accounts you own outside the credit union. You will need to verify your access to the account, then you can send one-time, scheduled, or recurring transfers between accounts.
Remember, all members need to register in the new platform. To register today, login to eBanking on cfcu.org or through the Mobile Banking app and select "REGISTER." For more information about registering and our new Online Banking Experience, visit cfcu.org/eBanking2021.
Your Turn:
What's your favorite feature in the new and improved online banking? Share with us in the comments!
« Return to "Money Matter$ Blog"
Go to main navigation