Understanding Regulation D and Withdrawal Limits
Do you know the real differences between a savings and a checking account? Most people don't, so here's a quick
breakdown
to help explain.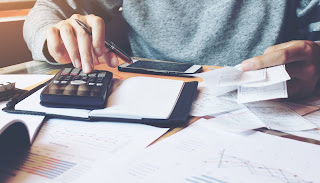 Since a credit union's vault doesn't hold all the money deposited by its members, there are requirements determined by the Federal Reserve which govern how much cash financial institutions must hold in reserve against the accounts at that institution. The federal regulation that contains
these rules
is called
Regulation D
(Reg. D for short).
The percentage of funds that must be kept by institutions is currently 10%. Deposit accounts are then defined as "transaction" or "non-transaction" accounts, with only transaction accounts considered when calculating this ratio. So what's the difference?
Transaction Accounts
Transaction accounts, such as
checking accounts
, can be used by account holders on a daily basis for their personal finances. With transaction accounts, depositors can make unlimited payments and transfers from the account to third parties and to their other accounts. They can perform these transactions by writing checks, at an ATM, using a debit card, and through online payment services.
Non-Transaction Accounts
Non-transaction accounts, such as
savings accounts
, are intended for long-term savings, and the deposited funds are accessed less frequently. With non-transaction accounts, financial institutions must reserve the right to require seven days of written advance notice before account holders make a withdrawal. This right is rarely exercised, but it's included in the account agreement. Since they're meant for long-term savings, regulations limit the account holder to six "convenient" transactions per month.
Convenient Transfers
These "convenient" transfers include: preauthorized automatic transfers, transfers, and withdrawals requested by phone, fax or made online, checks written to third parties, and debit card transactions. Less convenient transactions, like those made in person, by mail or at an ATM, and phone withdrawals requesting a mailed check, are unlimited.
If a member tries to exceed the six-per-month limit on their savings account, the financial institution is required to refuse transfer privileges or convert the account into a transaction account. Unfortunately, when this happens, people are often unaware of the Reg. D restrictions and assume it's a credit union policy.
Community Financial offers a simple way within its mobile banking app to monitor the number of Reg. D transactions a member can conduct each month. Each time a transfer is made from a savings or money market account, a Reg. D Counter will appear on the Transfer screen in the app. This will count down the number of withdrawals left in the month. If a member needs to exceed the six-per-month limit, they will need to complete the transactions in a less high-tech method like at a branch.
If you have any questions on what Regulation D is and how it affects you give us a call at
(877) 937-2328
.
« Return to "Money Matter$ Blog"
Go to main navigation