Scam Alert: Phone Call Scams Could Cost You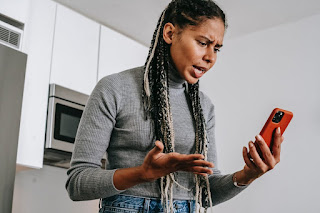 Robocalls have got to be one the most annoying inventions of the 21st century. Unfortunately, those phone calls can do a lot more than disrupt your dinner to send you running to the phone just to hear about an offer for an extended warranty on your car. Using sophisticated spoofing methods and dogged persistence, they can swindle unsuspecting targets out of hundreds, or even thousands of dollars, using nothing but a phone. In fact, according to data from Trucaller, Americans lost close to $30 billion to phone scams in 2020.
Technology has made it far too easy and cheap for scammers to place a huge number of robocalls in seconds. New robocall platforms can make up to 5,000 simultaneous calls a second for as little as a dollar. Even if only 10 of these phone calls have their desired effect on the targets, the scammers have pulled in a solid profit.
Here's what you need to know about phone scams and how to avoid them.
Traffic pumping
According to federal law, rural carriers are allowed to charge wireless and long-distance carriers higher fees for calls to local subscribers. To earn a quick buck – or a few hundred – rural carriers partner up with chat lines, adult entertainment numbers and "free" conference call service providers, as well as other numbers that are based overseas. Their goal is to artificially inflate the call volume in the home area codes of the rural carriers so they, in turn, can bill the wireless and long-distance companies an exorbitant amount of money and give the chat lines a kickback, too. This is known as "traffic pumping."
The bad news for private consumers is that their wireless or landline provider will pass the higher cost structure onto them. Sometimes, the caller will be warned of a higher charge, but other times, the consumer will believe these calls are completely free – until the bill arrives.
Area code alert: The 712 area code and the 218 area code are infamous for traffic pumping.
The one-ring scam
In this ruse, scammers use robocalling technology to call wireless numbers and hang up after only one ring. The scammers are hoping the target will be curious and careless enough to return the call. If they do, they will likely be calling a number in the Caribbean, which can cost them up to $30 a minute. A prevalent one-ring scam that originates in Japan brings that cost up to $50 a minute!
Whenever you receive a call from an unfamiliar number, it's best to let it go to voicemail instead of picking up. Curious enough to return a one-ring call? First Google the number to see who the caller is. If it's a scammer, you'll likely find some warnings posted online when you look up the number.
Area code alert: The FTC warns consumers about returning one-ring calls from these area codes:
268–Antigua and Barbuda
284–British Virgin Islands
473–Grenada, Carriacou and Petite Martinique
664–Montserrat
649–Turks and Caicos Islands
767–Commonwealth of Dominica
809, 829, 849–Dominican Republic
876–Jamaica
Protect your phone
If the robocalls are driving you crazy, there are steps you can take to limit the amount that reach your phone. First, place your number on the government's Do Not Call list. You can also reach out to your phone service provider to ask about robocall blocking functionality they may offer, though you may need to pay for this extra service. Just remember to think twice before picking up the phone on an unknown caller, or returning a call from an unfamiliar number. Stay safe!
Your Turn: Have you been targeted by a phone scam? Tell us about it in the comments.
Community Financial neither endorses the information, content, presentation, or accuracy nor makes any warranty, express or implied, regarding any external site.
« Return to "Money Matter$ Blog"
Go to main navigation