Tips and Tricks to Keep Your Data Private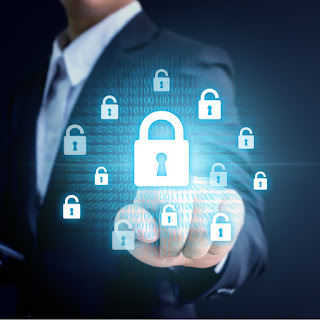 With many families still working and attending school online from their homes, we are using more and more data. While the flexibility of being able to do so much from home is an amazing leap in communication technology, it also increases the possibility of our personal information getting into the wrong hands. The last thing you want at the end of the day is to find out your information has been stolen.
To protect you and your family while online, the U.S. Federal Trade Commission offers these tips:
Protect your kids:
Talk to your children about never giving out their Social Security numbers, account numbers, passwords, or other personal information.

Let them know that downloading "free" games, apps or other media can contain harmful software called malware, which can compromise their identity.

Teach them about using strong passwords. The longer the password, the harder it is to crack. Login names, birthdates, addresses and common words or phrases are not safe passwords. Also, reinforce the importance to not share passwords with anyone, including their friends.
Protect yourself:
Keep your software updated

– Most apps, web browsers and operating systems will proactively offer the latest updates for increasing protection against cyber threats, but it only works if you keep your software up to date.

Use Two-Factor Authentication

– Two-factor authentication requires not only a password, but also another piece of information, such as a code sent to your phone or a number generated from an app or token, to log into your account. This can help deter hackers, who may only have access to one piece of your information.

Use Encrypted Sites When Giving out Personal Information

– To determine whether a site is encrypted, look for the letter "S" after the "http" in the beginning of a web address. This simple letter is a good signal to indicate the site is secure.
In addition to urging individuals to be vigilant in protecting themselves online, businesses are also encouraged to help keep individuals' personal information safe.
Businesses are urged to abide by the following practices:
Protect clients' information with security measures to prevent unauthorized access.

Know privacy laws pertaining to your business and educate employees on their responsibility to protect personal information.

Create a culture of privacy within your company.

Be honest and transparent about how your company collects and uses information.

Know if and how vendors or partners are using clients' information.
Community Financial constantly strives to help keep you and your family's information safe, staying up-to-date on best practices and the newest security measures. For more information about data privacy and how you can keep your information secure, check out our website for information on Identity Theft, Credit Card Fraud Protection, and even more financial resources!
Your turn: How do you protect yourself and your family online? Tell us about it in the comments.
« Return to "Money Matter$ Blog"
Go to main navigation