All You Need to Know About Home Loans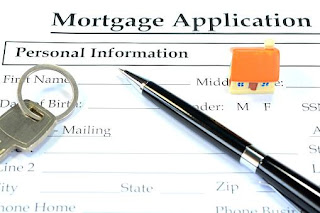 If you're in the market for a new home, you'll likely need to take out a home loan or mortgage. Let's take a closer look at this product and its application process.
A home loan enables you to buy a home without having to pull all the cash directly from your pocket at the time of purchase. You'll need to make a down payment, which is typically between 3.5-20% of the home's value, along with closing costs and some other fees. The home loan will finance the rest. You'll then repay the loan, along with interest, generally over the course of 15 to 30 years.

Are all home loans alike?
There are several kinds of home loans, each with its own attributes. Here are three common types:
30-year fixed-rate mortgage. The interest rate on 30-year mortgages remains fixed despite any changes to the national rate.

15-year fixed-rate mortgage. This fixed-rate mortgage will only last 15 years. Monthly payments will be higher, but the overall interest paid on the loan will be much lower.

Adjustable-rate mortgage (ARM). An ARM will give the borrower a lower interest rate in the early years of the loan, followed by a gradual rate increase over the rest of the life of the mortgage.
Community Financial Credit Union also offers a variety of other mortgage options, including:
Buy Before You Sell

0% Down Program

FHA Mortgages

Rural Development Mortgages
Each of these programs offer their own advantages and are available to you based on specific qualifications which can be found
here on our website
.
What do I need to know before applying?
To qualify for a mortgage, you'll need to prove you are financially responsible and you can afford the monthly mortgage payments.
One way lenders gauge your financial responsibility is through your credit score. This number tells lenders how you've handled your past debts. Most lenders will grant a home loan to borrowers with a score of 650 or more. To boost yours, pay your bills on time and keep your credit card usage to a minimum. A higher score will help you get approved and will help you achieve a lower interest rate on your loan.
Another factor in determining your eligibility is your debt-to-income ratio (DTI). Lenders want to know how big your collective outstanding debt will be in relation to your income if you receive the home loan.
It's a good idea to start the mortgage process before you begin house hunting. Your Mortgage Specialist will let you know whether you can expect to be approved for a loan and will provide you with an estimate of how much house you can afford. At this point, you can also ask for a preapproval letter, which confirms you are qualified for a mortgage and shows sellers you're a serious buyer.
To apply for a home loan at Community Financial, call us at 877-937-2328 or stop in and ask one of our
Mortgage Specialists
to help you get started. Community Financial offers Free Pre-Approvals to make your home buying process even easier. Check out our website's
Mortgage Services page
for more information about what documents you'll need to have handy during the application process.
Your Turn:
How did you prepare for a home loan application? Share your tips with us in the comments.
« Return to "Money Matter$ Blog"
Go to main navigation