GROW YOUR CHANGE
Grow Your Change for Instant Savings
The Grow Your Change savings works together with your Community Financial checking account to help you save automatically. Simply use your Community Financial Debit Card for everyday purchases and we'll round up the amount of these transactions to the nearest whole dollar and transfer that change from your checking account to your Grow Your Change savings.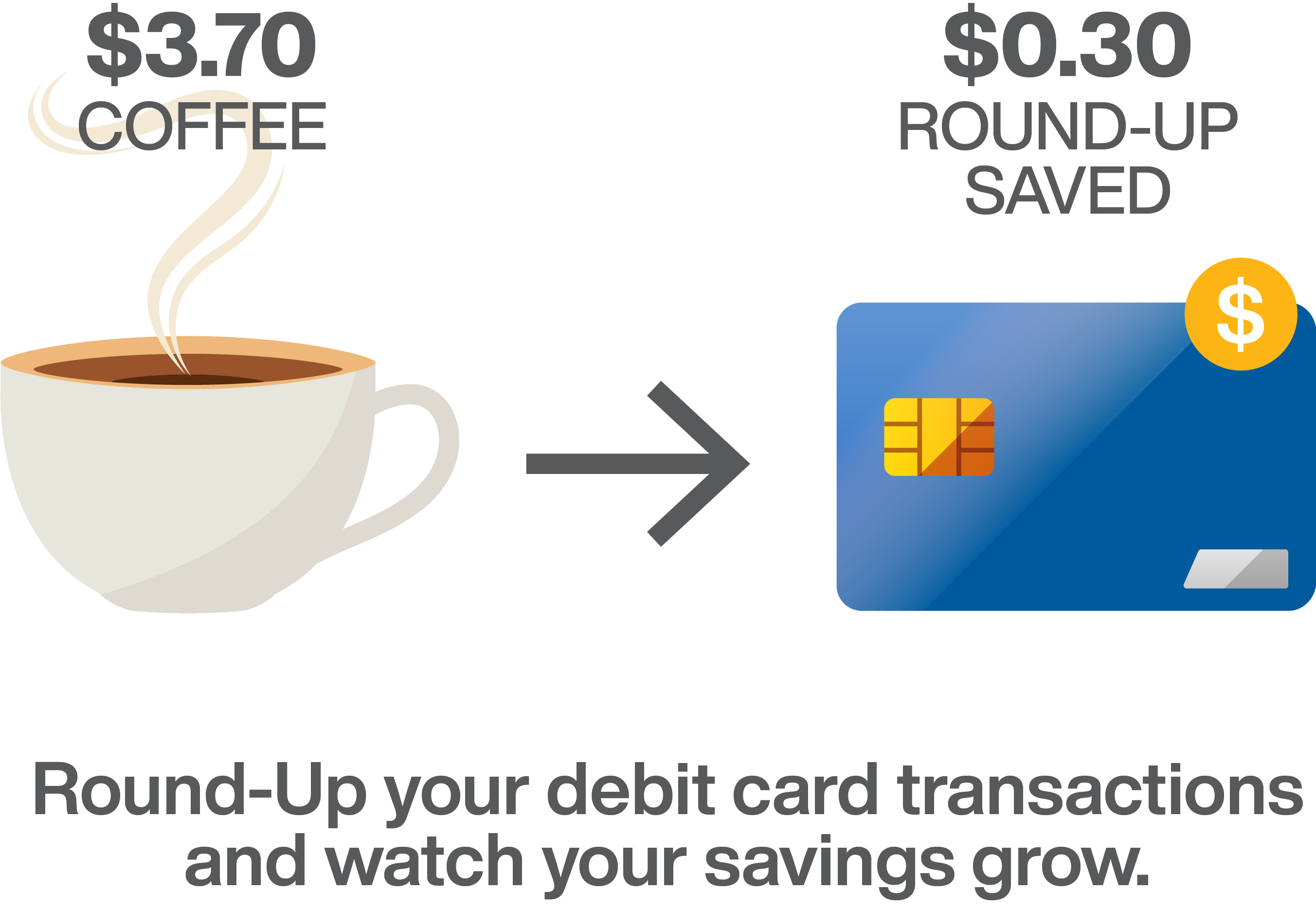 Life changes, so we've made it easy to manage your savings.
Pause the round-up, if needed, through online & mobile banking
Add additional deposits to the account at any time
Access your funds when needed
Grow Your Change connects easily to your Community Financial checking account.* Start saving today!
*Commercial checking accounts excluded.
Grow Your Change Frequently Asked Questions
Go to main navigation