All You Need to Know About Student Loans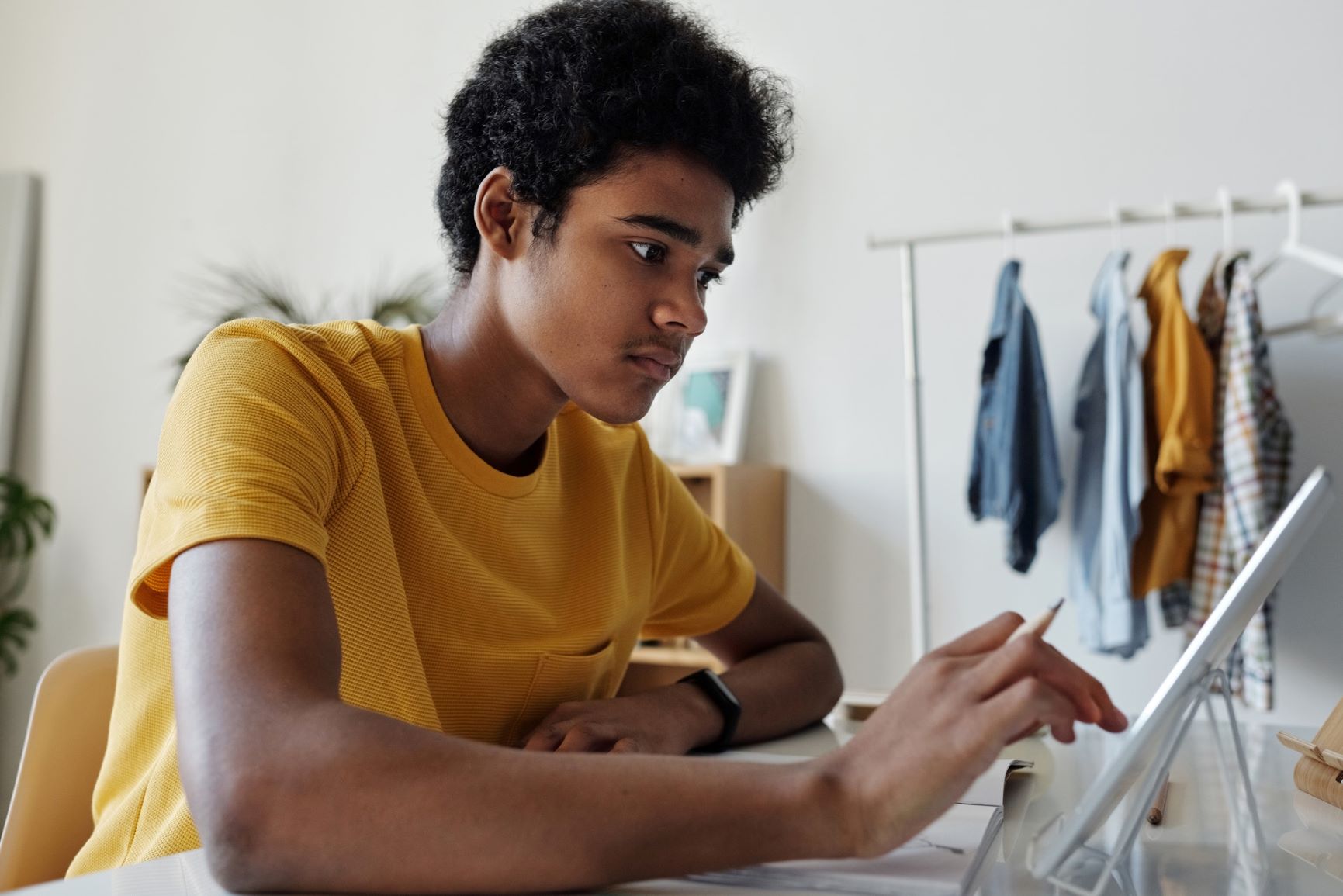 While it might be tempting to approach student loans the same way you would a venomous spider—that is to say, by not approaching it—that's not exactly the best tactic. Unfortunately, just like term papers or finals, student loans are a necessity that allow you to continue your higher education when funds are tight.
If you have already borrowed funds from a private lender, you will likely need to start making payments toward your loan before you graduate from your chosen college, university, or trade school. Fortunately, Community Financial and many Federal loan options don't have this requirement, and alternatively offer in-school deferment options. However, it's still a good idea to start making headway on any loans as soon as you're financially able.
Here's all you need to know about managing your student loan debt and transforming something daunting into a breeze:
1. Set It and Forget It
The best way to make sure you never miss a payment is to set up an automatic payment plan. With this in mind, it's always a good idea to check and see if your lender offers discounts for auto-payments. Community Financial, for example, can potentially reduce your rate by 0.25% by enrolling in automatic, electronic payments during repayment from your account. Just make sure your account is ready for the auto-withdrawals so you don't end up with an overdrawn account!
2. Look for Scholarships
Scholarships, scholarships, scholarships! The magic way of obtaining extra funds for your higher education just for being yourself. Also, don't make the mistake of thinking scholarships are only for the incoming freshmen class—many colleges and charitable organizations provide scholarships for continuing or returning students.
Search online on websites such as Scholarships.com and make sure to apply for Community Financial's General and Trade School Scholarships at the beginning of the calendar year!
3. Keep your Credit in Excellent Shape for Refinance Options
When it comes to monthly payments (credit card bills, car payments, student loans, etc), it's crucial that you make them on time. This way, you will continuously build your credit and put yourself in the best position to possibly refinance your student loan a few years down the line if rates fall or you find a lender with a better deal. It can be challenging to keep an excellent credit score, but the payback is definitely worth it. Just by refinancing, you can possibly hack thousands of dollars off your student loan debt!
Community Financial offers Student Loan Refinance options to help you get the best rate possible, along with consolidating any current private and federal students you may have into one manageable payment. Go online, visit a branch, or contact (877) 937-2328 to learn more about your refinance options today.
4. Watch for Student Debt Scams
There are loads of scammers who want nothing more than to swindle you out of your money. Don't believe every email you get or every ad you see that promises to forgive your loan or settle it for you, courtesy of the US government. More often than not, these are scams. If you want to contact the federal government to see if you can settle your debt, do it on your own at studentloans.gov.
5. Remember: There is Life after Student Debt
Forking over hundreds of dollars each month to pay down your student loan when you're living off ramen noodles and budgeting like crazy can really sting. Remember, though, that it isn't money in the garbage. Your student loan payments are going toward your degree, which will increase your earning potential by leaps and bounds.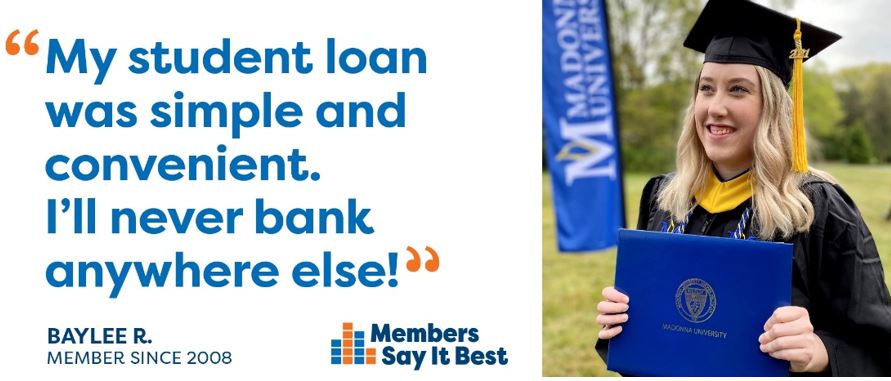 Ready to Refinance or Obtain a Student Loan? Community Financial Credit Union has your back.
Our innovative Student Choice private student lending solution is designed to help you responsibly fill the gaps that remain after you've exhausted other sources of aid, such as scholarships. Check out cfcu.org/StudentLoans to learn about the benefits of Community Financial's student lending programs, learn helpful information, and start the application process online. You can also reach out to our Member Contact Center at (877) 937-2328 or visit any of our branch locations to get started today.
« Return to "Money Matter$ Blog"
Go to main navigation