Thumbs Up For Charity!
What charitable organization helps your community?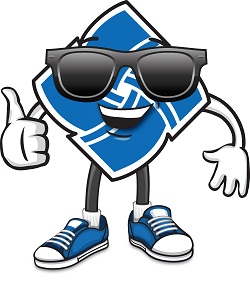 Now is the chance for you, and the rest of the community, to give them a community-wide "Thumbs Up" and a chance to win as much as $10,000.
Nominate Your Favorite Organization!
From Monday, March 13th until Friday, March 31, Community Financial will be accepting nominations, telling us which charitable organizations deserve a "Thumbs Up" and a donation in recognition of the good they do for the community.
Nominees must be a 501(c)(3) organization, recognized community support organization, or associated with an accredited educational institution serving the communities within Community Financial's field of membership. From those nominations, five finalists will be chosen and given the chance to receive a $10,000 donation from Community Financial.
Entries will be reviewed by a panel of Community Financial team members and will be awarded based upon the judges own evaluation and discretion. All decisions of the panel are final.
Vote Soon!
You will be invited back to cfcu.org beginning April 10th to cast your vote for the organization you feel is the most deserving. The group with the most votes will win $10,000 with the second and third place recipients winning $5,000 each, and $2,500 going to the fourth and fifth place recipients.
So tell us who does the most good and why they deserve a Thumbs Up!
Click here for complete contest rules.
Nominate Your Charity- starts March 13th!
Go to main navigation